Forty indictments were handed down by a Hopkins County Grand Jury Monday, January 4, 2016. The Grand Jury indictments included a number of individuals who have yet to be arrested and therefore their names are not released at this time. The sealed indictments will be executed by local law enforcement.
Those indicted, whose names are released, include:
For online solicitation of a minor for sex: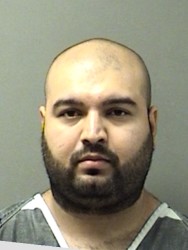 Zain Jahangir, 29, of McKinney. Jahangir had arranged a meeting with who he thought to be an under 17-year old minor for sex. When he arrived in Sulphur Springs, he could not find the arranged location. A phone call made set a new location for the meeting at a convenience store on Main Street. He was waiting at the new location in the vehicle he had described when local law enforcement officers arrived and arrested him for online solicitation of a minor.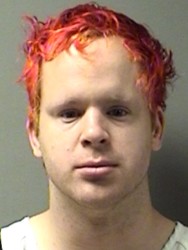 Lyndon Kyle Sillings, 26,  of Oak Cliff was arrested by local law enforcement including the Crimes Against Children division and charged with online solicitation of a minor. Sillings had been communicating with someone he thought was under 17 and arranged a meeting in Sulphur Springs. Unable to provide his own transportation, he was transported to Sulphur Springs by his step-mother and step-brother who thought they were bringing him here to meet family they did not know. The step-mother and step-brother became involved in the arresting procedure but were released when their story was confirmed by a confession by Sillings. The family members returned to Oak Cliff where they would explain the happenings of the day to Sillings' wife.
For engaged in organized crime:
Curtis Anthony August-Adams, 17; Caleb James Bryant, 21; Wes Gerald, 40; Morgan Leigh Oboyle, 23
An undercover buy-bust created the necessity for the Special Crimes Unit to rush a house located at 734 I-30 East, which is the South Service Road of I-30, Wednesday. The rush was necessitated when a confidential informant that had entered the house to make a purchase was held against his will when the sellers discovered his true purpose. The informant was assaulted and his communication devices including cellphone were taken from him by force. The Special Crimes Unit rescued the informant and arrested the three males and the female. They were charged with engaging in organized criminal activity.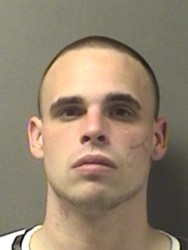 James Caleb Bryant was also indicted for Aggravated Assault in Retaliation.
Other indictments include:
Kerry Louis Bailey for evading arrest detention with vehicle and with previous convictions
Dustin Howard Brown for burglary of a building
Keith Allen Burnham for theft of property under $2,500, two or more
Charles Graham Clifton for theft of property over $2,500 but under $30,000
Justin Scott Crawford for theft of property under $2,500, two or more
Demetrius Evan Pryor for theft of property under $1,500, two or more
Jerry Layne Coker for manufacture and delivery of a controlled substance under 1 gram
Denzil Scott Harris on two counts—one for theft of property under $2,500, two or more and the second for possession of a controlled substance more than 1 gram but less than 4 grams
Dylan Lee Reed for possession of a controlled substance under 1 gram
Shelley Lewis Watkins for Driving While Intoxicated
Cody Lynn Wells for manufacture and delivery of a controlled substance under 1 gram