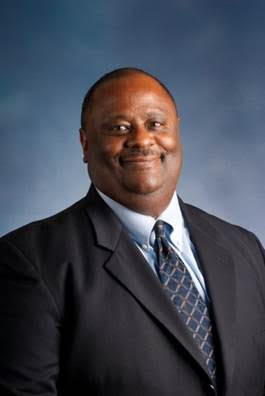 COMMERCE, TX—Early Childhood Education Professor Dr. David Brown will be inducted into The Texas A&M System Chancellor's Academy of Teacher Educators. The academy celebrates teacher educators for their contributions to the field.
"Because of the hard work our faculty put into preparing teachers for the classroom, The Texas A&M System is known throughout the country for producing some of the best teachers," said Chancellor of The Texas A&M System John Sharp. "Through the Academy, we recognize those who have worked tirelessly to ensure that students are equipped with the experience and knowledge necessary to become top-quality teachers themselves. I am proud to honor and welcome the latest inductees."
For 34 years, Brown has served as a professor in the Department of Curriculum and Instruction. Before teaching at A&M-Commerce, he taught kindergarten, first grade and a combined kindergarten and first grade class.
"For more than three decades, Dr. David Brown has epitomized excellence in education," said Texas A&M University-Commerce President Dan Jones. "His selection as a recipient of the Chancellor's Academy of Teacher Educators award is a fitting tribute to his unwavering commitment to exemplary education, which is at the core of our mission."
Throughout his career, Brown has contributed to early childhood education through his service on various departmental, university and national committees, including the Advisory Panel for the Education of North Texas Area Universities, the United Way of Greater Dallas Outcome Review Committee and the National Head Start Association Red Researcher's Team. He has also worked to improve early childhood education as a consultant to the Department of Education, Department of Health and Human Services and Texas Education Agency.
"It is an honor and a privilege to be inducted into The Texas A&M System Chancellor's Academy of Teacher Educators. Further, I am grateful just to be joining this esteemed group of individuals who have made significant contributions to the field of education," said Brown. "This honor reflects dedication and commitment to preparing school leaders to meet the demands of an ever changing and global society."
Brown is not the only A&M-Commerce professor to have earned this distinction; last year, Associate Professor of Health and Human Performance Dr. Sandra K. Kimbrough was selected for the academy. Associate Professor and Teacher Educator of Agricultural Science and Technology Dr. Robert L. Williams, earned the distinction in 2014, and in 2013, Associate Professor of Early Childhood Education Dr. Barbara Hammack was added to the elite group.
Each academy member receives a $1,000 stipend, a commemorative medallion and a certificate. The ten new inductees will be officially recognized at the Chancellor's Century Council annual meeting in Austin this March.
The inductees are chosen by other academy members. Faculty, staff and students may nominate any full-time faculty member who positively impacts teacher education.