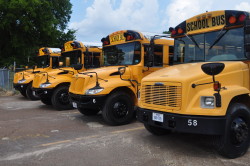 Hopkins County schools end the Christmas/New Year holiday break this week as students return to classes Monday and Tuesday.
Monday, classes begin in Cumby, Yantis, and Saltillo.
Tuesday, Miller Grove, North Hopkins, Sulphur Bluff, Como-Pickton, Sulphur Springs ISD and Bright Star Christian School return to class.
Teachers in the SSISD return to their classroom Monday for a teacher work day.