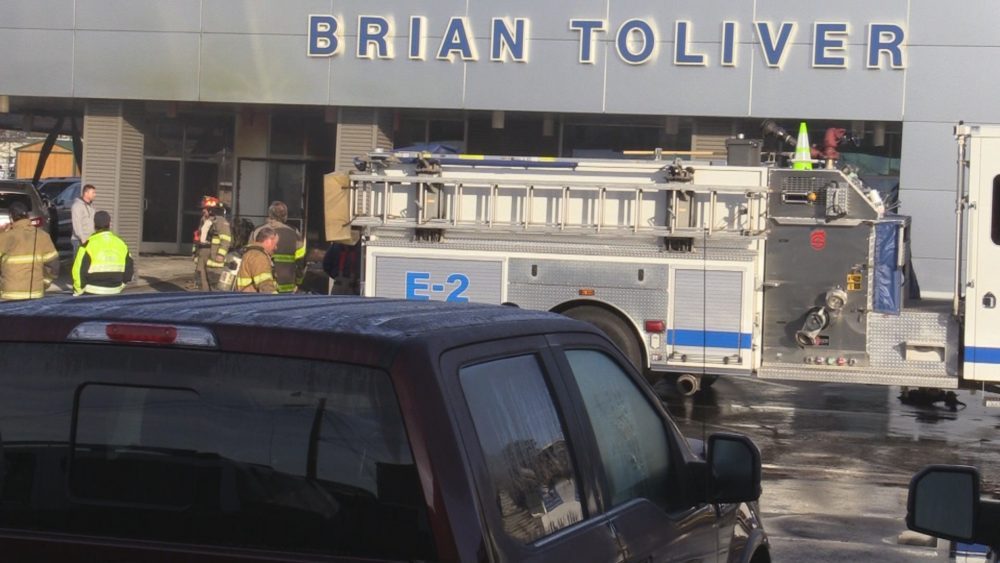 The fire that destroyed Brian Toliver Ford Lincoln service department and did extensive damage to the showroom and offices began in the breakroom according to ATF spokesperson Russ Morrison. However, the exact cause of the fire is yet undetermined and that phase of the investigation by ATF (The Bureau of Alcohol, Tobacco, Firearms and Explosives) will remain open. At this time the near two dozen ATF officers that have been in Sulphur Springs will return home. The assigned Dallas ATF agent will continue to work with the local Fire Marshall as the investigation continues. Morrison said ATF will work with the local Marshall until the investigation is resolved.
Investigators utilized heavy equipment to assist in the excavation of fallen debris as they systematically worked to locate the fire's place of origin. The total loss of the car dealership is estimated to be about $8 million with an additional $500,000 loss to Ford Motor Company for new sales vehicles exposed to the fire.
ATF agents met with the Toliver Family Friday morning to tell them that at this time, there is no indication of any criminal act. Indication is the word of emphasis as the investigation remains open.  Approximately 80 interviews with employees were conducted this week by AFT agents.
Sulphur Springs Fire Department officials invited the ATF Response Team to conduct an investigation due to dollar value of  the loss and the resources available to the ATF through the Federal Government. The team of roughly two dozen agents and specialists arrived late Saturday, January 18th and started the scene investigation.
The Sulphur Springs NRT activation marked the eighth time this fiscal year the NRT has been used in the country. It was the team's 781st activation since the inception of the NRT in 1978.
Other activations of the NRT in Texas include the church fires in Tyler and Temple in January and February, 2010 as well as the West, Texas Fertilizer Plant explosion in 2013.