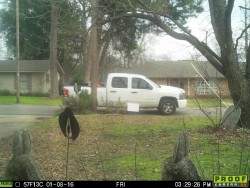 Arrest warrants have been issued for two subjects believed to have been the perpetrators of a fire hydrant scam in Sulphur Springs, according to Hopkins County Criminal Investigators.
Two white males in their mid-twenties approached the home of an elderly Sulphur Springs woman and informed her that they were there to replace the fire hydrant on her property. The false claims made by the suspects included an intention to extort money from the victim.
Names of the suspects have not been released as law enforcement seeks the individuals. Sulphur Springs citizens are encouraged to be alert regarding this an similar situations. Residents are advised to: 1) Never grant the individuals access into your home and 2) Immediately notify either the Hopkins County Sheriff's Office or the Sulphur Springs Police Department. A description of the individual or individuals and any other pertinent information will also be helpful.