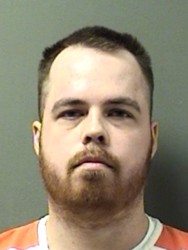 A January trial date in 8th Judicial Court is being set for Stanton Wayne Yates following Monday's court docket that included a total of 52 cases. The docket called for Yates to face three charges of burglary of a habitation, theft of property under $20,000, three counts of theft of a firearm, and to be arraigned before District Judge Eddie Northcutt for four counts of engaging in organized criminal activity.
Yates is one of two Hunt County brothers, who were found in Collin County jail for burglary of a habitation. At the time of their arrest by Hopkins County Sheriff's officers it was thought the arrest would clear up to seven burglaries being investigated by Hopkins County Sheriff's Criminal Investigators according to Chief Criminal Investigator Lewis Tatum. Yates, 31, and Perry Jeff Yates, 30, were arrested June 3rd in Collin County.
Perry Yates plead guilty to burglary and was sentenced to 20 years in the state penitentiary and was transferred recently. Stanton Yates is currently in Hopkins County jail awaiting trial.
Tatum said in June of this year that three different groups of burglars had been arrested for Hopkins County burglaries but a number of home burglaries had not been. He said the break in those burglaries not cleared came with the Collin County arrest. The fire arm in the vehicle of the Yates brothers at the time of the arrest was a pistol that had been stolen in Hopkins County. Tatum said a number of items reported stolen in Hopkins County burglaries had appeared in area pawn shops and were tied to the Yates brothers.