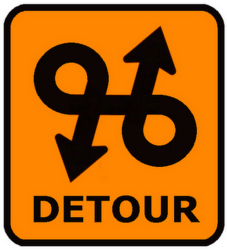 A bridge replacement by the Texas Department of Transportation will close Hopkins County Road 1152 at Redding Creek beginning January 4th. The bridge is located near the east end of CR 1152. This project was planned before the recent heavy rains that have also created the need for a bridge replacement near the west end of CR 1152 near CR 1127, according to Beth Wisenbaker, Commissioner Precinct 1. Alternate routs will be marked by signs posted during the temporary road closure.
CR 1152 connects FM 1567 east of Miller Grove and CR2653 northeast of Miller Grove. County Roads 1127, 1159, 1155 and 1153 also connect to 1152. Wisenbaker stated that a FEMA representative would be in the county next week to examine the damage to the bridge near CR 1127 and CR 1152.
The Texas Department of Transportation recently authorized CDM Holdings LLC to replace the bridge. TxDOT officials granted the contractor 64 working days, weather permitting, to complete this project at an estimated cost of more than $285,000. Work will proceed as weather permits, but should be completed by March 2016.
Wherever possible, motorists are urged to approach all work zones cautiously, and observe and obey all traffic controls and barricades they may encounter.