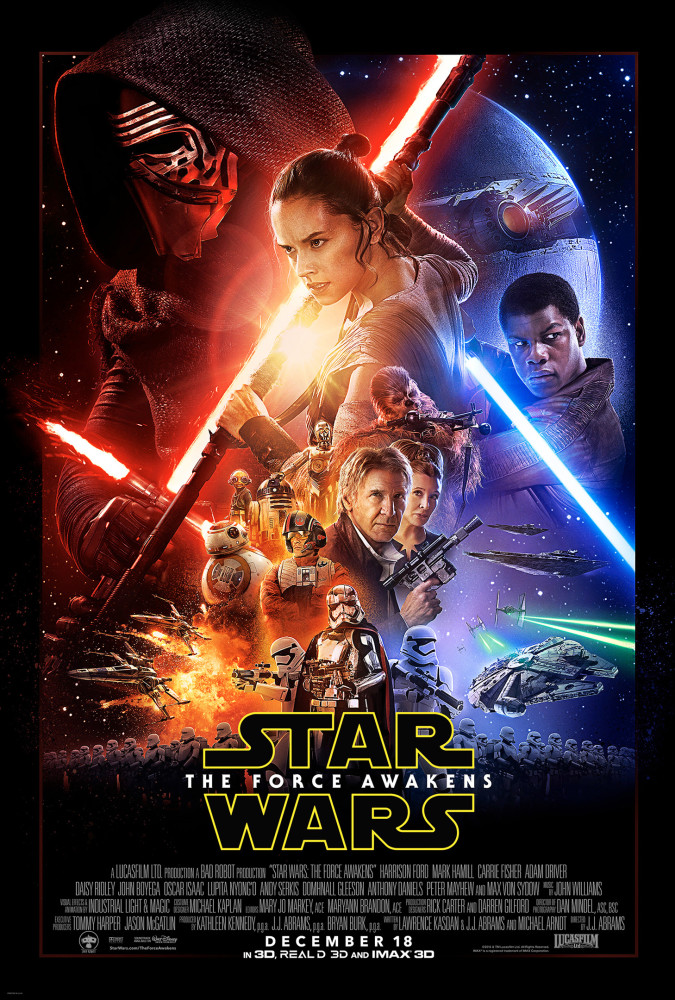 "Star Wars VII: The Force Awakens" saw massive success worldwide. It grossed $1.1 billion dollars internationally in only 12 days, breaking box office records. The previous  record holder, "Jurassic World," took 13 days to pass that mark. In the United States, it made $544.6 million since its release on December 18. Star Wars received four and a half stars on "Rotten Tomatoes," and a four star rating on "Metacritic." Overall, director J.J. Abrams and his cast of faces new and old have received major praise for the movie, leaving high hopes for future sequels.
Star Wars' unprecedented success was also seen by Trans Texas Theater in Sulphur Springs who saw major turnouts by Star Wars fans. The opening premiere on December 18 saw 1,024 tickets sold, netting $5,431.87. Since then, 5,414 Star Wars tickets have been sold with a net worth of $30,095.14, and the numbers continue to grow. On multiple occasions, lines trailed all the way to the parking lot with the interior filled to brim with crowds of people.
December 16, 2016 is the scheduled release date of a stand-alone Star Wars film called "Star Wars: Rogue One." Star Wars VIII is scheduled to release on May 26, 2017, and will be written and directed by Rian Johnson with J.J. Abrams as executive producer.