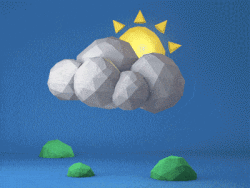 As of 5 a.m. Sunday morning the slow moving cold front that has produced severe weather across North and Northeast Texas arrived in Sulphur Springs beginning a drop in temperatures that should level out in the 30's and 40's later today and tonight. Saturday, Hopkins County and Sulphur Springs were under a tornado watch until 8 p.m. and had been placed under three warnings between 4 p.m. and 6 p.m. The first two warnings activated the emergency warning sirens in Sulphur Springs. Tornados were signed but none touched ground nor caused damage. The tornado watch was extended until 11 p.m. for the county and counties east. However, the watch was lifted around 9:45 p.m.
To the west of the area, in the Garland area, eight deaths have been confirmed and severe damage reported from DeSoto to Wylie in the metroplex.
Radar Sunday morning at 6:45 a.m. showed sleet and snow from east of Abilene to Wichita Falls, a line of thunderstorms stretching from Limestone County to Plano and scattered rain and thunderstorms from San Antonio into Oklahoma.
With the passing of the cold front, the severe weather will end but rain will continue through Sunday night and Monday continuing the flash flood watch until Monday morning at 6 a.m. However, until the cold front passes, the chance of severe storms producing hail, damaging winds and possible tornadoes does exist. The treat of severe storms is expected to end locally around noon today, according to the National Weather Service.
Wintry sleet and snow is expected west of the DFW area and a rain/snow mix is possible as far east as Bonham to Dallas to Hillsboro late tonight. No accumulations are expected in the DFW area and traffic impacts are not expected there. The National Weather Service does not expect the wintry mix to reach the Hopkins County area. 
Weather updates will be provided at KSST 1230 AM (radio), the KSST smartphone app, and ksstradio.com streaming. Also here at ksstradio.com and on the KSST Facebook page.