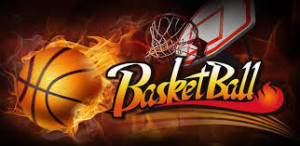 Saltillo Lions picked up two wins Friday in the Miller Grove Tournament improving their overall record to 3-8. The Lions defeated Yantis 41-33 in the first game and Campbell, ranked 23rd in 1A, 46-42. Lane Bench led Lion scoring with 19 against Yantis and 18 against Campbell. Saltillo plays again at 10:45 a.m. Saturday.
In the Yantis game, the Lions trailed 13-5 at the end of the first quarter but poured in 14 while allowing Yantis only 5 in the second. With a 1 point lead at half, the Lions came out in the third with a 9-5 advantage and then bested Yantis 13-10 in the fourth for the win. Along with Bench, Michael Simmons scored 7, Logan Camp 5, Walker McGill and Lyle Bench 3 each, and Johnathon VanHolten and Clayton Wilson had 2 each. The team hit 15 of 18 at the free throw line.
Against state ranked Campbell, the lions again trailed at the end of the first quarter but only by 2, 10-8. They outscored Campbell in the second quarter 19-10 to lead 27-20 at the half. That halftime lead aided in the win when Campbell outscored the Lions 14-10 in the third. Saltillo had one more than Campbell in the fourth, 9-8 for the final 46-42. Bench led scoring with help from McGill with 9, Camp and Wilson with 4, Lyle Bench had 3, Adam Valenzuela and Johnathon VanHolten added 2 each.  Out of six free throws, the team hit three.