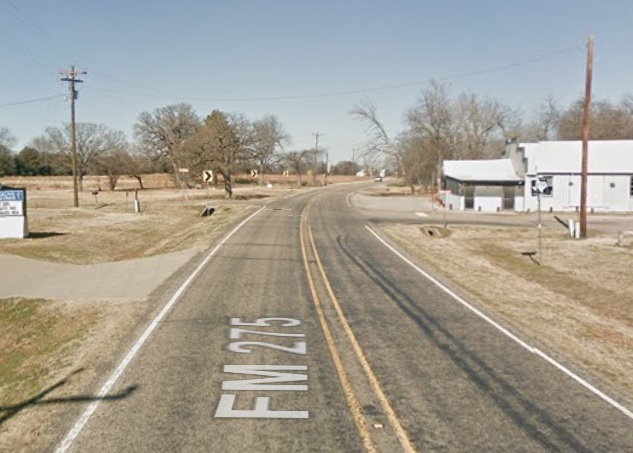 Well, it seems that winter is here after the large amount of rain we received last week. I hope everyone had a good Thanksgiving. The weekend of the 22nd we had Thanksgiving on my mother's side of the family at the Brashear Baptist Church Family Life Center. Then, on Thanksgiving day we had a noon time meal at my uncle's house. That night my brother and his family came over for supper.
On Nov. 21 my cousin Erin Ham was married to Josh Neill at Cedar Canyon off of Hwy 154 in Sulphur Springs. They had a very nice wedding with several family and friends in attendance. Erin was a beautiful bride and was escorted down the isle by her father, Kevin Ham. After the outdoor wedding everyone was escorted inside to reception and meal of street tacos being catered by Wright's catering. Mother of the bride is Lisa Phillips and grandparents of the bride are Mack and Betty (Darrow) Phillips on the South Liberty Community.
I'm sorry to say we have had two more burials in the cemetery recently. Thomas Morris Pippin, Jr. passed away Nov. 18, at Lake Point Medical Center in Rowlett. He was born the son of Thomas Morris "Tommy" Pippin and Bonita Estalena Maud (Wise) Pippin on Feb. 2, 1932, in Miller Grove. Morris was in the graduating class of 1949 at Miller Grove High School. He married Joyce Worldturner on Apr. 9, 1992 in Las Vegas, Nevada. Survivors include is wife; daughter, Melissa Johnson of Burleson; and several grandchildren. Funeral services, with military honors, were held Nov. 21, in Miller Grove United Methodist Church with Bro. Howard Strickland officiating. Interment followed in Miller Grove Cemetery under the direction of West Oaks Funeral Home.
Another Miller Grove resident that passed recently was James Ray Earnheart who lived on FM 1567 in our community. Graveside services with military honors were held in Miller Grove Cemetery on Sunday, Nov. 29. Rev. C.J. Duffey officiated with no formal visitation. Mr. Earnheart passed in Mount Vernon on Sunday, Nov. 15. He was born Dec. 7, 1940, the son of Raymond and Margaret Earnheart, in Dallas, Texas. He married Velina Clifton who preceded him in death in 2010. Mr. Earnheart served in the US Navy and was an electrician. Survivors include one daughter; three grandchildren; and three great-grandchildren.
Happy Birthday to Bobby Weatherly, Carolyn Burns and Faye Tipps on Nov. 29; Marlin Kerby on Dec. 1; Amy Poteet Nelms on Dec. 3; and Jeremy Darrow, James Oler, William Clinton, Tyler Lennon, and Justin Shackelford on Dec. 5.
Looking to 2016, which is on the horizon, our family will have another addition in May. My brother and his wife are expecting their fourth child. Savanna is now 6, Brody is 5, and little Owen will be 2 in February so they will have a house full.
As you travel the highways and byways don't forget that all roads lead back home and back to Miller Grove. Please send me any newsworthy information. My email address is [email protected].