December 15th, 2015 – Indictments handed down by a Hopkins County Grand Jury announced Monday afternoon, December 14, include: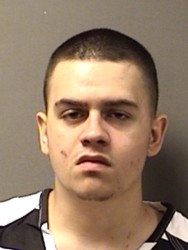 Justin Joe McQueen, 19, was indicted for the October 11th murder of Jesse Louis Vasquez, 25. Vasquez died from gunshot wounds following a shootout on Ingram Street in Sulphur Springs. Justice of the Peace B. J. Teer pronounced Vasquez dead that Sunday night at Hopkins County Memorial Hospital ER. Sulphur Springs Police officers responded to a call in the 600 block of Ingram Street at 8:36 p.m. October 11.  According to Police Chief Jay Sanders, officers found Vasquez laying in the street with multiple gunshot wounds. That night, McQueen was found behind a building near Dairy Queen on Main Street and wanted to give himself up. He remains in Hopkins County jail on a one million dollar bond.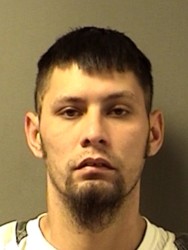 Michael Anthony Garcia, 28, was indicted for Aggravated Assault with a Deadly Weapon and for Unlawful Possesion of a Firearm by a Felon, as well as for Tamper/Fabrication of Physical Evidence. Garcia was the second man charged in the shooting incident that took place October 11, 2015 on Ingram Street in Sulphur Springs. Garcia, brother of Jesse Luis Vasquez, the victim in the incident, turned himself in to Sulphur Springs Police and was arrested Monday, October 19. Garcia is said to have fired his weapon at 19-year old Justin Joe McQueen, who has been charged with the murder. When Garcia fired his weapon, he hit his brother in the arm instead of McQueen. Garcia's shot did not kill his brother according to findings.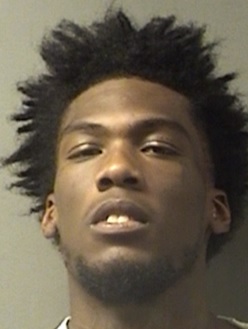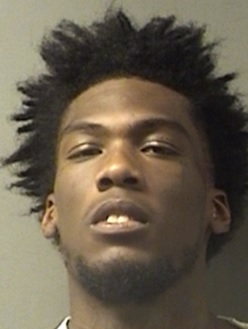 Joseph Rashad Washington, 22, was indicted for Assault Family/Household. Sulphur Springs Police arrested Washington on a Hopkins County warrant for aggravated assault with a deadly weapon shortly after 1:30 a.m. Friday morning, May 15th at a convenience store.
Tammy Worley McCarter, 47, was indicted for Arson. She was arrested in connection with a fire that occurred Sunday morning November 2, 2015 at 11:35 a.m.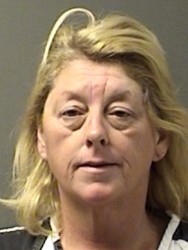 on County Road 1100 in Brashear. She was charge with of arson of the habitation where she lived. Worley was arrested on a warrant Wednesday afternoon, November 5th at 2:41 p.m. near her home. At that time, County Fire Chief Kevin Yates stated, "Hopkins County Fire Department is pleased to announce that the newly reformed Hopkins County Fire Department Fire Marshals Division has made its first arrest since officially going back in to full time operation on October 1st of this year. The arrest follows three days of intense investigation following a structure fire on Sunday November 1st. We here at Hopkins County could not be prouder of our Fire Marshals Division that is a product of joint resourcing between the Hopkins County Fire Department and Sheriff's Office."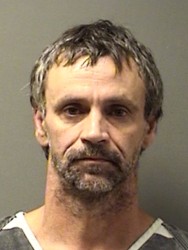 Timothy Darren Cameron, 47, of Van Buren, Crawford County, Arkansas was indicted for Sexual Assault of a Child. According to Rusty Stillwagoner, Chief Investigation Officer with the Sulphur Springs Police Department, Cameron met a local 15 year old female on Facebook in June and developed relationship. They made personal contact in July in Sulphur Springs and participated in sex. The online relationship continued through September when they met again in Sulphur Springs. After that encounter, the minor attempted to break off the relationship. Cameron had other plans. He contacted the minor's family members here by Facebook Messenger and told them about the relationship. The family contacted city police.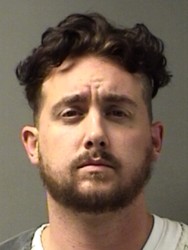 William Kyle Parks, 31, was indicted for Burglary of a Habitation. The Pickton man was arrested Tuesday, November 17, in connection with a Hopkins County home burglary at a residence on State Highway 154 South. Stolen goods worth at least $25,000 were recovered by Hopkins County Sheriff's deputies. Sheriff's Chief Criminal Investigator Lewis Tatum stated that the owner of the stolen property posted pictures of the stolen items, including a Carlos Santana autographed guitar, on social media. A Hawkins business that had purchased the stolen items notified local authorities. A photo lineup shown to the purchaser led Tatum and a patrol deputy to travel to Pickton with a search warrant in hand.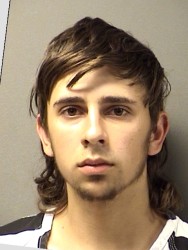 Dakota Lane Diener, 19, was indicted for Theft of Property more than $2500 but less than $30,000. Hopkins County Sheriff's deputies responding to a disturbance call Sunday morning November 1 ended up with a case of a youth stealing a great deal of money from his grandparents. The young man admitted stealing $4,000 in cash. He also said he stole a check, which he made out to himself and cashed. He said he purchased a truck using the funds. His grandmother estimated about $30,000 had been taken since July 10th.
Randal Scott Green, 59, was indicted for Possession of a Controlled Substance more than 4 grams and less than 200 grams. In September, Green and a 52-year old Talco woman were placed under arrest after 134 grams of methamphetamine and $3400 in cash were found in the car they were driving. They were stopped for a traffic violation at the 112 mile marker near Cumby on eastbound I-30. Lawmen suspected illegal activity but the suspects refused to allow a search of their car. A police K-9 officer was brought to the scene and alerted on the trunk of the car. A search of the car produced the meth and money.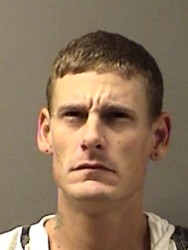 Dustin Bennett Sandlin, 32, was indicted for Sex Offenders Duty to Register.
Elizabeth Lorine Daehn was indicted for Aggravated Assault with a Deadly Weapon.
David Robert Cherry was indicted for Assault of a Public Servant.
Kayla Leaann Eakins Ennis was indicted for Burglary of a Habitation and for Credit Card or Debit Card Abuse.
Jason Allen Hooten was indicted on two counts of Burglary of a Building.
Robert Earl Nelson was indicted on three counts of theft of property under $2500.
Timothy Robert Ennis was indicted on one count of Credit Card Abuse.
Reginald Dewayne Franklin was indicted for Forgery of a Financial Instrument.
Steven Charles Gilreath was indicted for Unauthorized Use of a Vehicle.
Jeremy Dean Harris was indicted for Evading Arrest/Detention with a Vehicle and for Tamper/Fabricate Physical Evidence.
Paul Adam Howell was indicted for Driving While Intoxicated.
Julio Cesar Tovar-Vega was indicted for Fraudulent Use of/Possession of Identification.
Douglas Judd Wolf was indicted for Unlawful Delivery Manufacture and possession of a Controlled Substance under one gram.
Steven Sablan was indicted for Possession of a Controlled Substance more than 4 grams and less than 200 grams.
Steven Derek Hanson was indicted for Possession of a Controlled Substance more than 1 gram and less than 4 grams in a Drug Free Zone and for Possession of a Controlled Substance less than 1 gram in a Drug Free Zone.
Johnathon Oren Steele was indicted for Possession of more than 1 gram and less than 4 grams in a Drug Free Zone.
Caitlan Danae Prestidge was indicted for Possession of a Controlled Substance more than 1 gram and less than 4 grams and for Possession of a Controlled Substance under 1 gram.
Those indicted separately for Possession of a Controlled Substance less than 1 gram and more than 4 grams:
Donald Monroe Bartlett, Jr
Ashlee Michele Burns
Charles Allen Mathews
Christopher John Stephens
Justan Nathaniel Stubblefield
Those indicted separately for Possession of a Controlled Substance less than 1 gram:
Sabrina Lorene Allen
Tivenn Lin Edwards
Adam Thomas Pearson
Amy Sue Phillips
Ronald Howard Thompson
Tina Lee Zimmerman