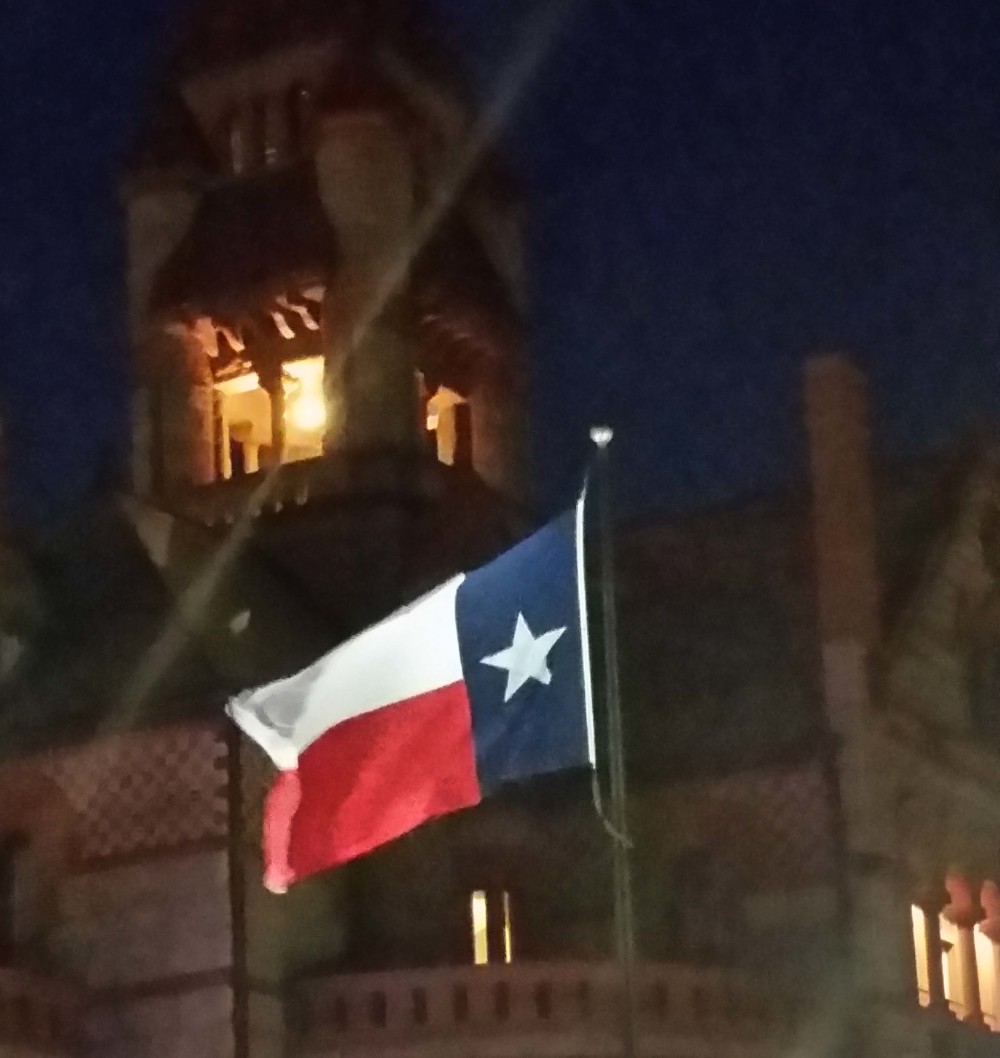 Monday morning the Hopkins County Commissioners Court agreed to pursue a $250,000 grant from the Texas Historical Commission to fix the hail-damaged roof on the County Courthouse and to reinstall some leaky windows that were not put in correctly during restoration in 2003.  The county will have to match the grant amount.
County Judge Robert Newsom said the county has tried to secure the grant before but failed. He thinks Hopkins County has a better chance this year. Commissioner Beth Wisenbaker is leading the effort and letters are being sent to state representatives seeking their assistance.
Newsom said he and a contractor had been to the top of the courthouse roof to survey the damage. Spring storms with hail and high winds have created a serious situation for the roof. The grant will cover only one half of the cost. He said the county would find a way to match the grant.