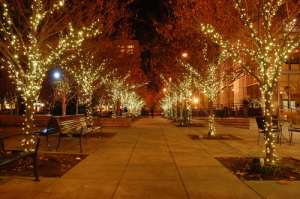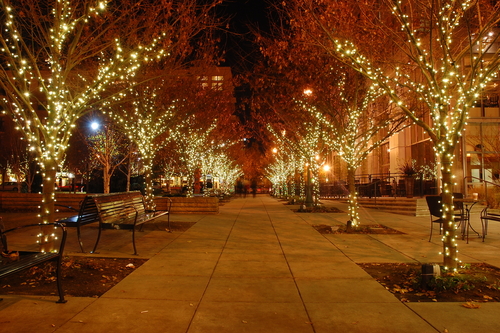 The Downtown Business Alliance invites residences and businesses in the Sulphur Springs Downtown Historic District may compete for cash prizes in the Christmas Lights Contest. The district is defined on the east, north and south sides by the railroad tracks. The west side is defined by League Street.
Two separate contests, one for residential and the other for business, will be judged December 11th and 12th with the winners announced December 19th. Prizes in both divisions of the contest are $500 for first place, $200 for second place, and $50.00 for third place. Participants must have lights on from 5:30 p.m. until 10 p.m. Judges will evaluate based on uses of lights, creativity, and theme or scene used.
In order to be judged for the context, contact Linda Galligher at 903.348.3733 or email [email protected] . The event is sponsored by the Downtown Business Alliance.