When Patrick Wayne McMahan and Cody Scott Shaw plead guilty to the capital murder of their employer Gary Maynard, Hopkins County breathed a sigh of relief. Citizens in the county were relieved that the event of Mr. Maynard's murder had found a just ending and they were relieved that the bulk of the cost of a capital murder trial had been averted. Shaw was sentenced to life in prison without parole and McMahan to straight life with eligibility for parole in 30 calendar years. Shaw was the one who shot Maynard. McMahan participated in the event and the robbery that qualified the cases as Capital Murder.
Both Shaw and McMahan were indicted for capital murder by a Hopkins County Grand Jury on December 8th of 2014. At that time, Hopkins County Judge Robert Newsom had announced that an insurance policy would pay for attorneys for Shaw in the capital murder trial but would not pay for McMahan's trial attorneys.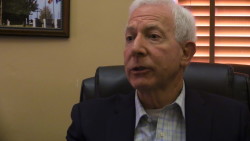 Newsom, in Israel this week, told KSST News in an email conversation, "I am very pleased with the work of our law enforcement and the district attorney's office.  While the death penalty could have been assessed in cases of this gravity, justice was served through the life sentences given by the District Court. Hopkins County taxpayers were saved several hundred thousands of dollars by avoiding several months of trial in each case. Our county is blessed to have our excellent law enforcement and justice system we enjoy in Hopkins County."
Several years ago, fearful that a capital murder case featuring the death penalty could bankrupt the county, the Hopkins County Commissioners Court invested in a program that would help defray costs. Newsom said the policy is an interlocal agreement between Hopkins County and Lubbock County. He said the agreement cost the county just over $10,000 this year. The program pays for only one defendant but that will save the county up to $300,000 in a typical Capital Murder case. The program will provide two court-appointed attorneys, an investigator, and other needs that are expensive.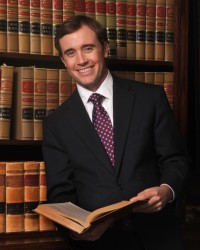 Will Ramsay, District Attorney, says, "Capital Murder cases end up dominating the resources of both the DA's office and the court.  If this case had moved forward to a jury trial wherein the death penalty was sought, it would have taken probably three (3) weeks to pick the jury.  Then we would have had to try the case, which, I'm assuming, would take the better part of a week.  Essentially, the 8th Judicial District Court would have been consumed for about a month on one case.  And, don't forget, there were two defendants here.  I doubt they both would have been tried for death, but there was at least that possibility.  I am not sure how Judge Northcutt would try to fit in the many other felony cases we handle on a daily basis while we were dealing with the capital case.  We would have to figure out some sort of system so that we hopefully wouldn't delay cases for a month." Ramsay pointed out that while his office is tied up with a capital murder trial, the police are still doing their job and cases are still being filed with the DA's Office.  "In other words, things don't slow down just because we are in a capital murder trial," Ramsay stated.
Ramsay said his office was completely prepared for the time and the money that would be spent in the trials if the offers had not been accepted.
Both County Judge Newsom and DA Ramsay commended the work of law enforcement in preparing for the trials.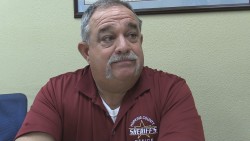 Hopkins County Chief Investigator Lewis Tatum told KSST News that when Maynard's wife found him murdered in his bed at their County Road 2301 home and called the Sheriff's Office, the deputies first on scene immediately called the County CID. The first question CID began asking was "Who could have done this?" They soon narrowed in on who might have committed the act.
With the assistance of Texas Ranger John Vance who began gathering evidence at the scene, county criminal investigators and deputies split into teams. One team consisting of officers Evans and Moon arrived at McMahan's residence and found chain saws in his pickup. The chainsaws were known to be missing from the Maynard residence. McMahan was questioned at his Sulphur Springs home and confessed. Tatum and the local SWAT team made up of county and city law enforcement went to Emory to confront Shaw at this home. He was arrested and in a later interview confessed.
Tatum stated, "One thing we really strive for is to have a complete, solid case. Every shred of evidence gathered and to do everything possible to make sure no hole can be found in the case is our priority."
"We have a tough judicial system here in Hopkins County. A case put together well by law enforcement facilitates the District Attorney's prosecution of the case," Tatum said.