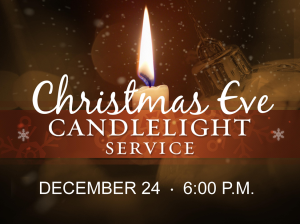 Birthright United Methodist Church will celebrate the birth of Jesus Christ at a special candlelight service on Thursday evening, Christmas Eve.
The public is invited to attend this special service that will begin at 6 p.m. and feature Christmas hymns, a special message by Pastor Paul Bailey, and the celebration of Holy Communion and lighting of the candles.
Birthright United Methodist Church is located on Highway 71, one mile east of Highway 19 north. Just turn east at Joe Bob's Store in Birthright.