Pebbles and Bam Bam are two month old American Pit Bull siblings that were found chained to a fence together at the apartment complex on Freeman ST. Pebbles is the tan and white female while Bam Bam is the solid black male. Both puppies are very playful and loving with a strong sibling bond.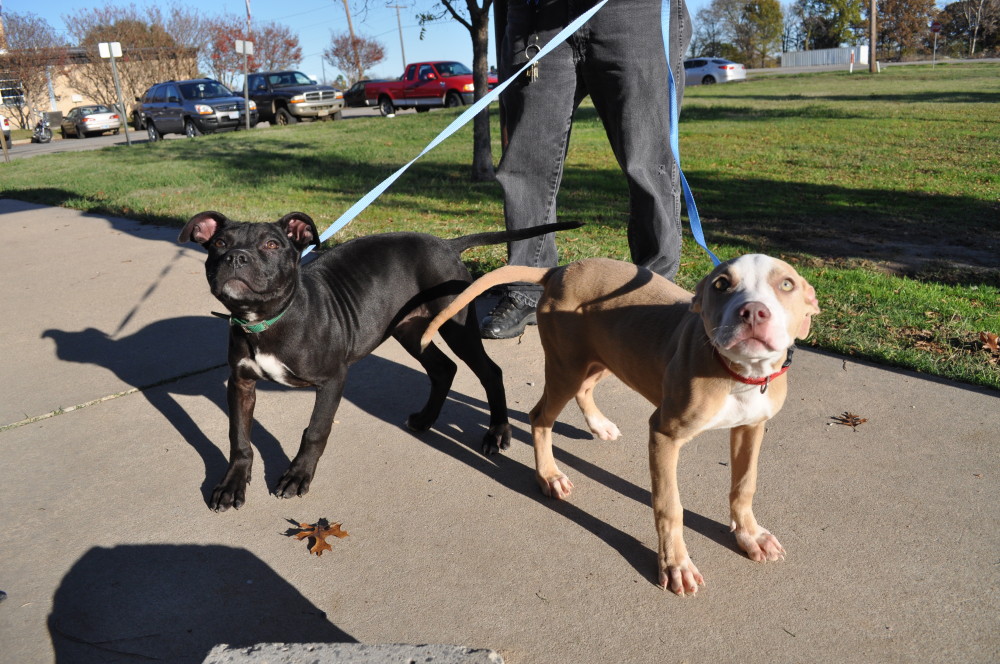 "The Police Department was called out, so they went out and picked them up," Animal Shelter Officer Barbi Blanch said. "They were in the rain and the mud with no shelter. Nobody has claimed them, so they are now available for adoption."
Both puppies have had their first round of shots and will receive the second round in three weeks. The siblings will not be attending any off site adoptions because of their breed, but will remain for adoption at the shelter.
"They are Pit Bulls and we want to understand whose adopting a Pit Bull," Officer Blanch said. "We don't want them going to people that want them to fight or use them as bait dogs."