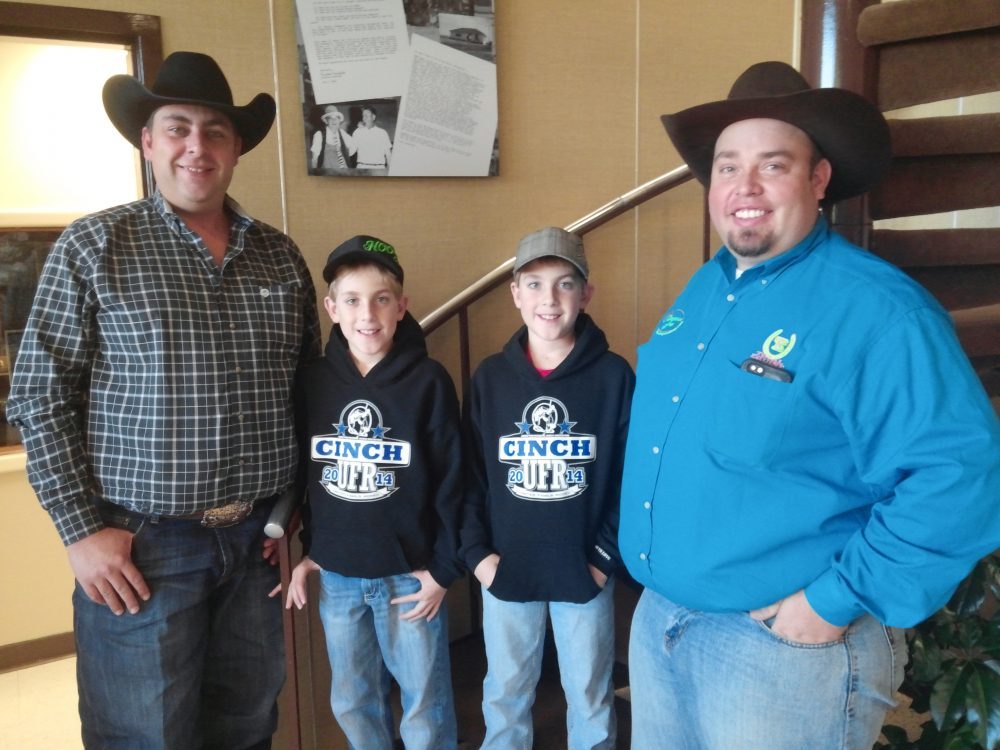 UPRA Rodeo announcers Wes Huggins and TC Long invite you to pull on your hat and boots and attend the "UFR Finals" in the arena of the Civic Center in Sulphur Springs this weekend. You'll watch the top 15 cowboys and cowgirls in all nine sanctioned rodeo events as well as top livestock during the Finals. A local tradition, the Handi-capable Rodeo, will be held
on Friday
morning. And get ready to witness the brand-new "Contract Act Showcase"
on Saturday
at
2pm
where clown, barrel and specialty acts compete for prize money and recognition as new rodeo talent. Spectators will be admitted free to the showcase. During the three rodeo performances, you'll also meet Miss UPRA Macy Colvin and Miss Teen UPRA Ashlyn Williams and 8 beautiful contestants for their titles.
UPRA Finals performances are
7pm
on
Fri November 20, 7pm
Saturday November 21
, and
2pm
on
Sunday November 22
.