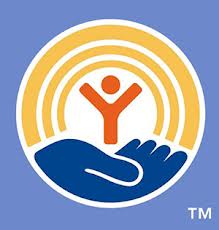 This year's Hopkins County United Way Campaign soared past its' $160,000 goal by quite a bit as dollars poured in at a final report meeting Wednesday morning. The reported total Wednesday was $177,485 but more is expected to come in later. Drive Chairman Price Orwosky said that with $17,000 over goal  several packets remain out. He noted Flo-Serve employees gave over $19,000 and SSISD employees gave around $10,000. Orwosky praised the volunteer workers for their committment to the task.
100% Club for November 4, 2015; companies/individuals meeting or exceeding the posted goal
Flowserve Corp.
Atmos Energy
Hopkins County Hospital District
Coldwell Banker Watson Company
Bowie Primary
Travis Primary
Douglas Intermediate
Head2Toe Nutrition
Belle Amie Day Spa
Northwest Mutual, Wesley Cooper
Coffee off the Square
Healing Hands
Tire Town
Texas Heritage National Bank
Cowboy Trucking
Tommy Evans Firestone
Freedom Realty
D&B Loan Co.
Continental Credit
Miss Behavin
Party Gear Plus
Big Smith's
Broadway Vet Clinic, Dr. David Black
Sulphur Springs Veterinary
Hopkins County Vet Clinic
Legacy Hospice
Barnes Chiropractic
Communications Coaching Group
Affordable Chiropractic
Martin Braddy
Rachel Flatt
Frank Long
Cumby ISD
Saltillo ISD
Hopkins County Sheriff's Office
JP Brad Cummings
County Tax Assessor Debbie Jenkins
County Court at Law Amy Smith
Constable Norman Colyer
JP BJ Teer
County Attorney Dustanna Rabe and Staff
District Court Reporter Jana Rushing
District Adult Probation
Juvenile Probation
County Treasurer Jim Thompson
County Clerk Debbie Shirley
Constable Bill Allan
County Commissioners; Beth Wisenbaker, Danny Evans, Mike O'Dell, Wade Bartley
District Judge Eddie Northcutt
County Judge Robert Newsom
County Auditor Shannah Walker
Bell Concrete
Mothers Culture Club
Tully Insurance
Powers and Blount
Heath Hyde
Ramey and Sheffield
Bryan and Mattison
Summit Dental
Dr. Doughtie
Dr. Fielder
Greg Barrett, PA
Dr. Gulde
Dr. Tris
Parmer Truck and Trailer
Sonic
Rick's Oil Depot
Fieldhouse
Janitorial Supply
State Farm, Larry Moore
Tobacco Patch
Diamonds and Designs
Bodacious
Abercrombie Body Shop
Sulphur Springs Auto Lube
Moola Trucking
Texas Trading Company
APEX Supply
Pioneer Café
Water Oak Preschool
Idzi Bitsy Bakery