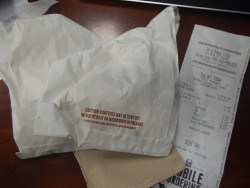 You have until 11 a.m. to steal a breakfast at Taco Bell this morning.
The local Taco Bell is participating in "Steal a Base, Steal a Breakfast" Thursday, November 5, 2015. In response to the first base stolen, by Lorenzo Cain, during the World Series, Taco Bell is giving away a free A.M. Crunchwrap to everyone from 7 a.m. to 11 a.m. today. The fast food restaurant chain is promoting a nation-wide campaign on that day to draw attention to their new breakfast menu.
"We are happy to participate in this campaign," stated Drew Durrett, Vice President of Operations for Southern Mulitfoods. Extra product will be available to handle what is expected to be a high demand during the promotion.