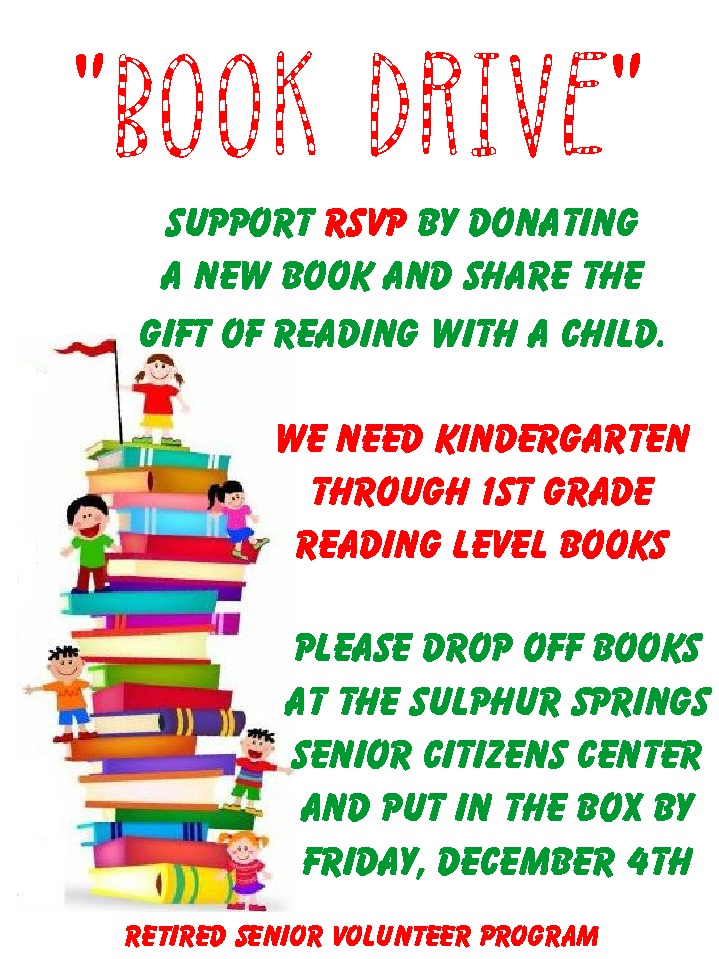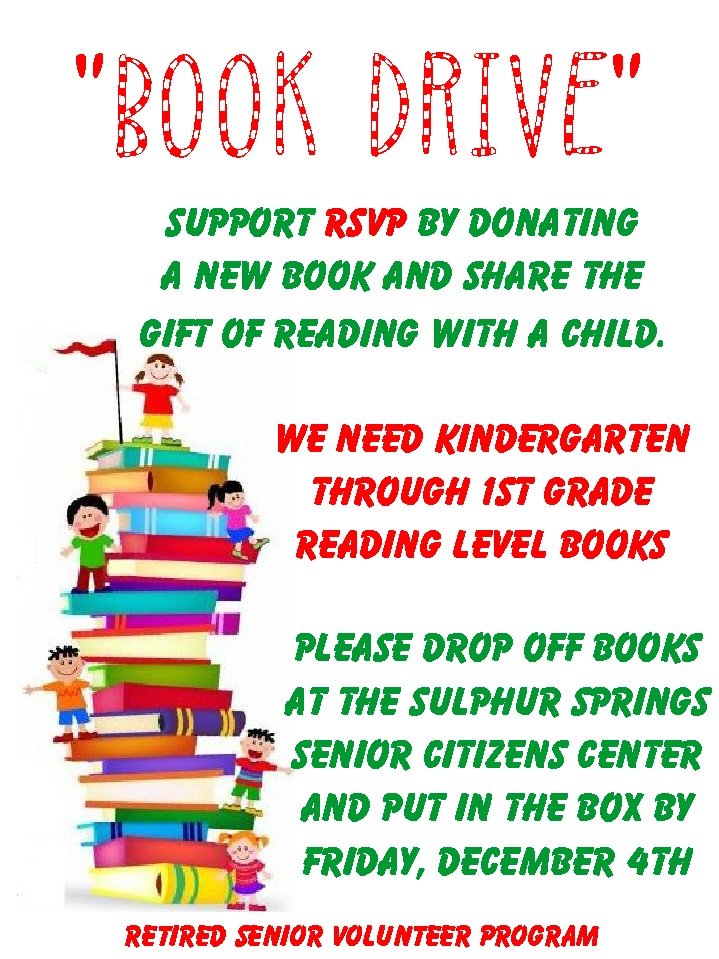 The RSVP (Retired Senior Volunteer Program) is having
We are collecting Books from
Kindergarten to 1st Grade Reading Level. 
If you would like to donate a Book please bring it by the
Sulphur Springs Senior Citizens Center.   I have a box
made for you to drop it in a Slot. 
These books will be used in January to read to the
Children from Kindergarten through 1st Grade in the
North Hopkins and Sulphur Bluff School District. 
The books will then be left so that each student will be 
able to take home a book. 
Please help us share the gift of reading with a child.