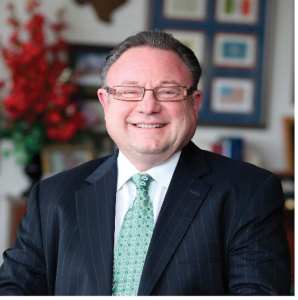 Dr. Ray Perryman, one of the foremost authorities on the economy, is returning to Sulphur Springs for an Economic Outlook Conference at the Civic Center on December 9.  Meredith Caddell, Chamber of Commerce Chamber President, said Perryman has been better than ever the past two years. This year, he will address the insurance, Medicaid, and Medicare issues that will become apparent with changes January 1, 2016. He will also give an overview of the economic outlook at the current time.
The fact that Perryman is on a number of national committees and boards provides information and expertise in the various areas that he will address. Caddell calls Perryman "…the best that we can find."
Invitations to the event go out next week. Cost for the luncheon event is $15.