A Hopkins County Grand Jury handed down 66 indictments Monday November 16, 2015. A total of 18 arrests are yet to be made but 48 of the indictments were announced.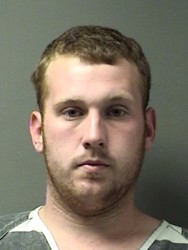 Levi Shea Williams was indicted for Sexual Assault of a Child. In September of this year, Williams, 19, of Dike, was charged with sexual assault of a child. The alleged offense occurred at a residence on FM 275 South just before 1 p.m. Friday, September 25. An arrest was made shortly after 1:30 p.m. Friday. A mother reported walking in on a man with a juvenile female engaged in a sexual act.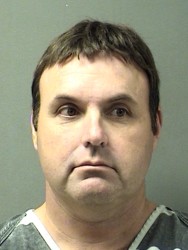 Brent Glen Self was indicted on four counts of theft of property. Three of the counts for theft were over $2500 but less than $30,000. One count was for less than $2500.  Self, 44, of Sulphur Springs, was arrested in October 2015, in connection with recovery of an estimated $250,000 of stolen property. He was charged with four counts of theft over $2,500 at the time. The recovery of the property began when a stolen camper trailer was found thanks to help from a Hopkins County resident. After the stolen camper trailer was found, a search warrant resulted in a major recovery of stolen items including two additional campers, three pickup trucks and numerous other properties.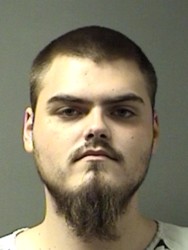 Chase Garrett McCord Hudson was indicted for being engaged in Organized Crime. Hudson, 23 of Sulphur Springs, was arrested at his home Tuesday November 3, by members of the city and county Special Crimes Unit for delivering methamphetamine near Travis Primary School on September 1st of this year. The criminal complaint alleges that he delivered less than a gram of meth less than 1,000 feet from the school.
Also in separate indictments for being engaged in organized crime were Wanda Darlene Cole, Cherry Laronda Evette Clayton, Anastasia Renee Ricker, and Michael Shane McCormick.
Indicted on separate counts of Tampering/Fabricating Physical Evidence were Brandon Wayne Harris and John David Moore.
Brandon Michael Petrea was indicted for Abandonment/Endangerment of a Child.
Patrick Lee Richardson was indicted for Unauthorized Use of a Vehicle.
Kimberly White was indicted for Driving While Intoxicated.
Indicted for Manufacture and Delivery of a Controlled Substance:
Christopher Scot Millsap, less than 1 gram
Brady Layne Mathews, less than 1 gram
Cletius Ray Sims, more than 1 gram but less than 4 grams
Brandon Jon Stowater on two counts—less than 1 gram; less than 1 gram in a Drug Free Zone
Levi Morgan Clawson, less than 1 gram
Dwight Randolph Crocker, Jr., less than 1 gram
Jerry Lane Coker, less than 1 gram
Marvin Dunlap, Jr, three counts of more than 1 gram and less than 4 grams
Steve Sterling Fouse, less than 1 gram
Jerry Franklin Hamilton, less than 1 gram in a Drug Free Zone
Indicted for Delivery of Marijuana:
JyDarius Quashaun Hawkins, two counts of more less than 5 pounds
Rahiem Treyon Hill, less than 5 pounds
Tranameth Delon Ford, less than 5 pounds
Alvin Anthony Frazier, two counts of less than 5 pounds
Kerry La Terry Gotcher, less than 5 pounds
Yatanya Yachell Cahoun, less than 5 pounds
Indicted for Possession of a Controlled Substance:
Benjamin Robert Bradford, less than 1 gram
Marcus Dwayne Norman, less than 1 gram
Rhonda Gaye Rozell, less than 1 gram
Chrystal Lynn Wilson, two counts of less than 1 gram