Voters in the Republican Primary election in March will chose the next Sheriff for Hopkins County unless someone registers to run in the Democrats' Primary. Although formal filing for election begins next week, four men have announced their candidacy for Sheriff. Each of the four will have the opportunity to address those attending the Hopkins County Republican breakfast meeting Saturday 8 a.m. at League Street Church of Christ Fellowship Hall.
Those who have announced their intent to file include Lewis Tatum, current Chief Criminal Investigator for the local Sheriff's Department, twin brothers Harry Washington, a narcotics investigator in Hunt County, and Barry Washington, retired DPS trooper, and Warren Mitchell, an undercover narcotics officer in Hunt County.
In the following, an attempt has been made through interviews and some research to present for each candidate the good, the bad, and the ugly. Voters will decide the Republican nominee and, perhaps, who will be sheriff in March of 2016. The final result will be decided by a majority vote and if there is a candidate seeking the Democrats' nomination.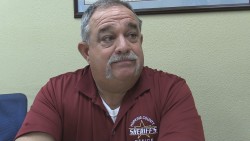 Lewis Tatum has 18 years of experience in law enforcement in Hopkins County. As a member of the Sheriff's Posse, Tatum was encouraged through sponsorship and scholarship to attend the police academy. Upon completion, Tatum became a patrol deputy and was later promoted to the Criminal Investigation Division that he now leads. Along with his work in criminal investigation, Tatum has been charged with budget and communicating with Commissioners' Court regarding the Sheriff's office.
Tatum says there is an 87.25 clearance rate for criminal matters. This is a high rate in law enforcement. Lewis credits the fact that deputies have been trained in investigation techniques and have, in some instances, been able to work the case before it reached investigators. He stated that field work is a key to the clearance rate.
An Internet Crimes Against Children department has been a great asset to the department according to Lewis. He stated that, if elected, he would move Deputy Sgt. Corley Weatherford to the Criminal Investigation Division. Weatherford is being trained to run a computer lab for which federal authorities are paying. Lewis had a leadership role in securing the lab for the county.
Tatum expects to continue working with citizens and Commissioners' precinct workers, whom he credits for great help in solving cases in the county.
In an effort to stop turn over in dispatch and jail employees, Tatum helped secure a pay raise for jail and dispatch this past year. He said deputies are happy with the work schedules that have been arranged as well.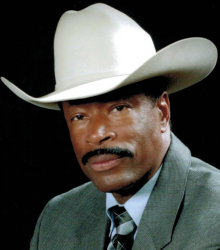 Barry Washington, a native of Sulphur Springs, retired after 25 years of service in the Texas Department of Public Safety and has been a Deputy Marshall in Tenaha, Texas and a probation officer. He has management experience as a Highway Patrol Corporal and as a Narcotics Sergeant Investigator for the Department of Public Safety. Barry tested academically and went before 3 Texas Ranger boards. He applied for U.S. Marshal in the East Texas District during the George W. Bush presidency and was one of three finalists that were chosen to be interviewed by Phil Graham and Kay Bailey Hutchison for the position. He received a Special Ranger Commission from DPS.
Washington said he has a vision to unite residents, churches, and schools around a common cause that will make a long term difference in the county. He believes the common cause should begin with children and young people. Quoting Proverbs 22:6, Washington says a mentoring program like one that was started in Carthage, Texas when he was stationed there with DPS would be beneficial.
Barry Washington was featured in Real Stories of Highway Patrol and Parade Magazine for leading Texas in interdiction stops after the International Conference of Chiefs of Police and Sheriff's Association and for mentoring high school age young people.  Barry attends First Baptist Church of Sulphur Springs.
However, in a news story presented a few years ago by CNN, whom Washington refers to as the "Communist News Network", he was depicted as less than a role model for law enforcement. Washington stated that his two and one half years in Tenaha were troublesome. He was named in a Class Action suit that accused him, the District Attorney, and mayor of the city of racial profiling, extortion, and a number of other infractions in law enforcement rules. He said he does not hide his work in Tenaha and that he has no idea how the civic suit ended. He said the city's insurance paid off the law suit. Washington claims any charges in the suit were brought because he and the others named were voting Republican and not Democrat. The ACLU Class Action suit alleged that plaintiffs lost hundreds and even thousands of dollars to Washington and others. In a deposition Washington gave, he stated that religion and ethnicity of the motorists were a factor relevant to establishing reasonable suspicion of criminal activity. In recorded testimony he said, "There could even be indicators on the vehicle. The number one thing is you have two guys topped, and these two guys are from New York. They're two Puerto Ricans. Their driving a car that has a Baptist Church symbol on the back, says First Baptist Church of New York."
Between 2006 and 2008, Teneha Police Department seized property from 200 motorists. In about 50 cases, suspects were charged with drug possession but in 147 incidents, police seized cash, jewelry, cell phone, and automobiles. It is stated that 150 motorists had property seized totally more than $3-million. Some individuals were stopped, money forfeited, and the individuals released without charge.
Regarding running against his brother, he stated that families need to respect each other.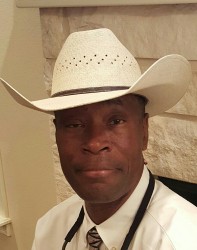 Harry D. Washington, Barry's brother announced his intention to run for the Office of Sheriff in Hopkins County before Barry announced. Harry is a 28 year Veteran Peace Officer who holds a Master Peace Officer and instructors license. He began his career with the Pittsburg and Mt Pleasant Police departments. For 16 years he was an Investigator with Ark-La-Tex Narcotics Task Force, commissioned by Cass County District Attorney Office under the command of Texas Department of Public Safety. He has also served as a Special Crimes Investigator with the Morris County District Attorney Office. Currently, he is with the Hunt County Sheriff Office as their Narcotics Investigator.
Washington stated that he desired a higher level of training for officers and the establishment of Citizens on Patrol. He said that citizens working with officers are the eyes and ears of the department. He calls himself a team player and said he will hand pick the people who work in his department, although, he expects few changes to be made to staff initially. He wants to do a better job of increasing the morale of the deputies. He said, "Everything we are doing is in love for this county." He says honesty, integrity, and unity are the key virtues to the work he will carry out as sheriff.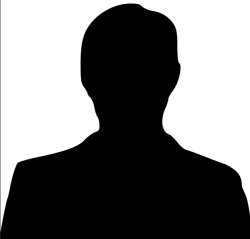 Warren Mitchell, the most recent to announce his candidacy for sheriff, has 27 years in law enforcement. He said his experience comes from all levels from patrol to criminal investigation and tactical work. He has been recognized nationally for his work in narcotics. He has been the senior criminal investigator for the past twenty years and has obtained a Master Peace Officer License and Instructor certificate.
In 2012 Mitchell was awarded by the National Alliance for Drug Endangered Children for his work in the area of Collaborative Leadership in Law Enforcement. He is an instructor in the training program of the National Alliance for Drug Endangered Children.  He is currently the State Executive Vice President for the Texas Narcotic Officers Association and will be state President of the association in 2016/2017.
Mitchell said he chose to be a peace officer for Hunt County because of the higher pay in that county. He has recently received permission to publish his picture in campaign advertising from his supervisors.
Mitchell said he thinks that individuals could be hired to be peace officers in Hopkins County prior to their certification in law enforcement. He cited the expense of the academy in that decision.
As the Sheriff of Hopkins County, Mitchell wants to share his knowledge of drug investigation with county deputies and investigators. He also wants more front line people on the county roads. By doing this it will lead to even greater amounts of property recovery and persons prosecuted for the crimes committed as many of the drug users are committing the crimes to support their drug usage.
The children of our county are the future of our county and they should be able to live in a safe environment free of volatile chemicals and substances that hurt them both physically and mentally.