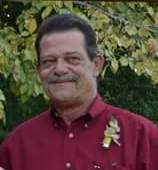 Cameron M. Jeffcoat, age 53, of Emory, passed away Wednesday morning, at Reunion Plaza Healthcare and Rehab, in Tyler. He was born Feb. 12, 1962, in Lakeland FL to William Sanford and Peggy Louise Mason Jeffcoat.  He worked as a welder most of his life.
Survivors include:
2 Daughters:Ashley Jeffcoat (Rafael Figueroa) of Emory, and Dustie Morgan (Joseph) of Emory
2 sisters:  Debbie McWilliams (James) of CA, and Donna Sue Tippit (Paul) of Houston
1 brother:  Ray Jeffcoat of Lindale
3 grandchildren:  Amber Petty, Carter Petty, and Landen Petty
Preceded in death by: His Parents
No service scheduled at this time.
Cremation arrangements are under the direction of Wilson-Orwosky Funeral Home of Emory.