Blaise is a female five month old lab/spaniel mix. She is very friendly and very energetic. She was found at Helm Lane Apartments.
"The call came in that originally someone had moved out of the apartments and abandoned the dog," Animal Shelter Officer Barbi Blanch said. "As it turned out, nobody had abandoned it, somebody had just tied it up to a grill out at the apartments."
The management at Helm Lane Apartments called the Animal Shelter after it was confirmed not to have belonged to any previous tenant. Blaise is believed to have been dumped at the nearby pond where it was suspected she could survive on her own. Most animal dumping is done near ponds  and other bodies of water for this reason.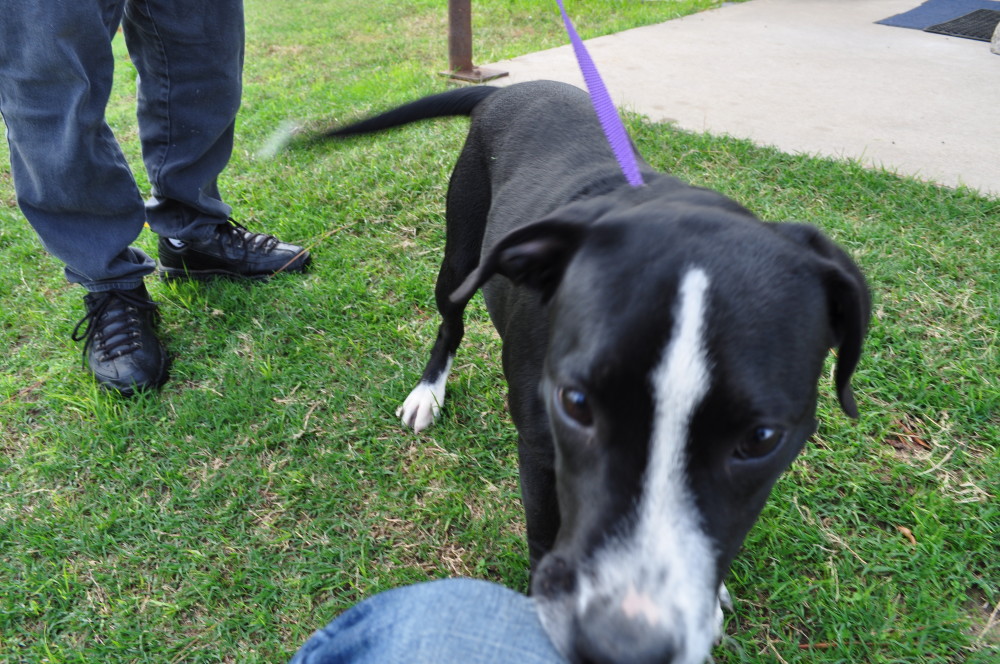 Due to her hyper and playful nature, Blaise is given toys to play with and other playful dogs for company. Blaise was quick to make friends when first arriving at the Animal Shelter.
"She has made friends with every dog in the back," Officer Blanch said. "She gets along with any dog whatsoever. She hasn't had any real interactions with any of the cats. Being a puppy, I'm sure it wouldn't take her long to appreciate a cat's sharp claws."
Blaise is too young to receive a heart worm test and her rabies shot has not yet been administered as of November 11, 2015. She has not been trained, but is still easily able to be house broken. If she is given her rabies shot by Saturday November 14, 2015, then she will be at an off-site adoption at Attwoods from 11a.m. to 4p.m. on that date.