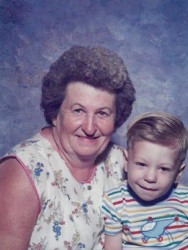 Private services for Alberta Rose Harris, age 87 of Sulphur Springs will be held at a later date.
Alberta passed away on Tuesday, November 17, 2015 at Hopkins County Memorial Hospital.  She was born on May 15, 1928 in St. Louis, MO, the daughter of Gus and Elenor (Kenow) Spirz.  She was a homemaker.
She is survived by her son, Michael Harris of Sulphur Springs; sister, June Haenke of Florsson, MO and grandson, Jason Harris of Winnsboro.
She was preceded in death by her parents.