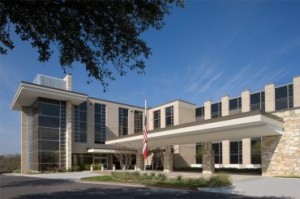 Letter to the Editor from Michael McAndrew, CEO Memorial Hospital and Clinic
I am writing this letter in an attempt to answer some concerns about the current status of our organization. As many of you know, the Department of State Health Services (DSHS) has been in our organization twice over the last three months. The first time was the result of a patient complaint. (Complaints about HCMH are rare by DSHS' own admission). The complaint was over a year old and had already been dismissed as not valid by more than one agency. However, while here doing the investigation, the surveyor found some issues that needed correction. We took steps to fix the citations and believed that would be sufficient.
Surveyors came again, the purpose twofold, one to follow up on the previous survey; the other to do our regular survey, generally performed every 4 years and for which we were due. Three surveyors spent three days here and again, found some items needing correction. Unfortunately, due to the proximity of the visits and the nature of the citations, we were notified that we would no longer receive Medicare or Medicaid reimbursement after November 6th.
We immediately contacted the Centers for Medicare and Medicaid Services (CMS) Regional Office in Dallas and asked to meet with them. Our purpose was to 1.) Inform them of the corrective actions that had been taken and 2.) Explain the importance of the hospital to the community. We left the office at 2:00 on Tuesday and by 9:45 AM the next morning we were notified that the termination had been extended to November 30th. This may be a little confusing for folks because it sounds like we are still being terminated. That is not the case. We have been granted the opportunity to contract with CMS in what is known as an SIA or Systems Improvement Agreement. Under this agreement we will continue to receive Medicare and Medicaid reimbursement. Our obligation is to hire an advisor or consultant, approved by CMS, to identify any remaining issues. The consultant will remain onsite for a specified period of time to assure CMS that all of the corrective actions are completed.
It's important for our public to know that no patients were harmed by any of the issues identified. Nevertheless, we have taken all of the issues to heart and corrected them. We want to assure everyone that HCMH is indeed, one of the best hospitals in East Texas as evidenced by our scores and ratings on the CMS website, https://www.medicare.gov/hospitalcompare/search.html.
We have been gratified by the outpouring of support from our community, our physicians and our employees. Thanks to everyone for their continuing support.