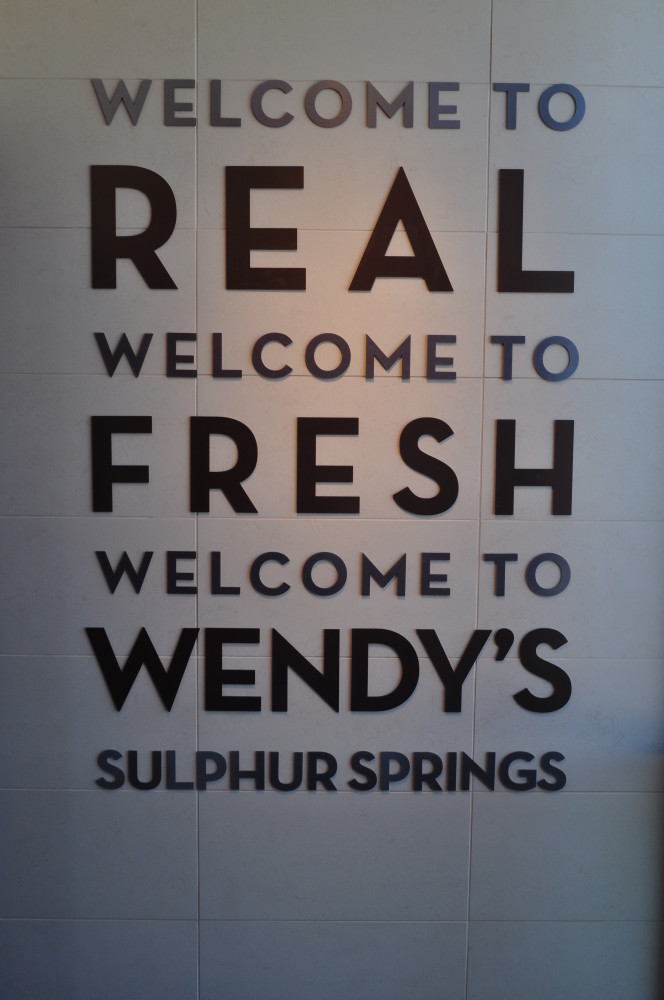 The Wendy's restaurant in Sulphur Springs opened on Tuesday, October 20. The chain restaurant establishment saw success for its first day from both its employees and its customer turnout.
"We've been very pleased with today's success," Co-Owner Mike Cox said," What counts, of course, is a year from now. We've been in our 'honeymoon' phase, so in a year from now we'll know more. So far it's been very good."
Wendy's began hiring for its Sulphur Springs location 2 months before opening. People hired, primarily for the management positions were trained at the Wendy's location in Texarkana.
"We just wanted a clean cut crew that's energetic and friendly," Co-Owner Mark Townsen said. "We believe we've got a really good
crew, a lot of great people."
The Wendy's company chose the Sulphur Springs location after analyzing the success of other chain restaurants in the Interstate 30 area, according to Co-Owner Cox. Its position off of I-30 also played a factor in it's construction.
"We like being on this side of the Interstate because it's easier to get to if you're on the north side of town," Townsen said. "You don't have to fight in traffic and we're really one of the only fast food places on this side. We're the first one that you get to for people that are westbound, so that's why we chose this location."