October 26, 2015 – Rainfall amounts varied in Hopkins County during the weekend deluge. At the water plant in Sulphur Springs, the official rainfall station, 8.88 inches of rain was captured. A resident near North Hopkins received just over 7 inches of rain.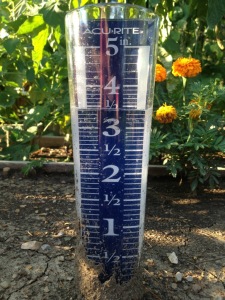 Hopkins County and the surrounding area had been placed under a flood watch in the late hours of Thursday night by the National Weather Service. The watch extended to Sunday morning. The watch became a warning Friday as rainfall increased on the already soaked area.
Friday night's Wildcat football game was moved to Emory's Rains High School Wildcat Stadium and other planned activities were moved inside Thursday and Friday. The Corvette Show and Hopkins County Stew contest took place in the rain. Although some participants were deterred by the weather, most attended.
Hopkins County escaped the major flooding that occurred south of the DFW metroplex.