Saltillo Varsity Boys Placed first and the junior varisty was first in their division at the Saltillo Cross Country Meet at Lake Bob Sandlin Thursday. Saltillo teams that completed include: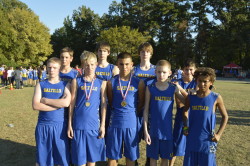 Junior High Boys – 1st Row L to R – Michael Gray, Jayden Holloway, Edi Olayo, Keith Kirkland & Keaton Wilkerson; 2nd Row L to R – Chris Boekhorst, Michael Clover, Ryan Prewitt & Thomas Coleman. Not Pictured: Dillon Beadle & Keondre Wilkerson.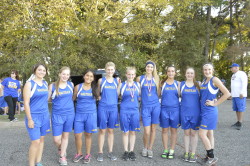 Junior Varsity Girls – L to R – Calli Callahan, Rainie English, Lorena Castro, Malori Hogue, Tori Mobley, Haylee Clover, Jordan Sustare, Christie Gurley & McKenna Wiler.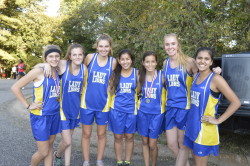 Varsity Girls L to R – Sienna Collins, Madison Simmons, Clare Jones, Katy Perea, Brenda Castro, Paula Boekhorst & Ana Gallegos.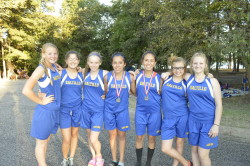 Junior High Girls – L to R – Chandler Bain, Alexis Mars,Josey Bench, Kristina Wade, Jocelyn Ochoa, Allyssay Brown & Savannah Thompson.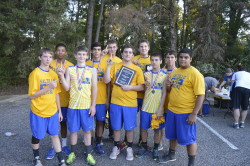 Junior Varsity Boys 1st Place Team 1st row L to R- Canyon Davis, Matthew Gurley, Clayton Wilson, Ben Moore & Jace Dunlap; 2nd Row L to R – Branson McGill, Nathan Valenzuela, Levi Hoover, Michael Simmons & Jabe Humphries.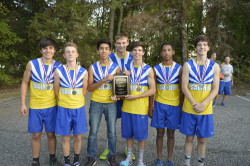 Varsity Boys 1st Place Team L to R – Adam Valenzuela, Dakota Patridge, Hendrick Rios, Trevor Moore, Lyle Bench, Walker McGill & Lane Bench