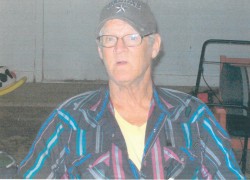 Memorial services for Riley Morris, age 69 of Sulphur Springs will be held at 2:00 p.m. on Saturday, October 17, 2015 at Triumph Christian Center with Rev. Kevan Brown officiating.  There will be no formal visitation.
Riley passed away on Monday, October 5, 2015 at Trinity Mother Frances in Tyler.  He was born on May 26, 1946 in Brownwood, the son of Sam and Effie (Harris) Morris.  He was a retired concrete finisher and a member of the Pentecostal faith.
He is survived by his daughters, Phyllis Cox and husband, Oscar of Sulphur Springs, Betty Morris and husband, Kemo of Sulphur Springs and Madonna Ewton and husband, Troy of Sulphur Springs; sons, Herman Morris of Sulphur Springs and L.A. Morris and wife, Pam of Sulphur Springs; sister, Hazel Reese of Sulphur Springs and Florence Russell of Paris; children's mother, Retha Whirley and numerous grandchildren and numerous great-grandchildren.
He was preceded in death by his parents and four brothers.