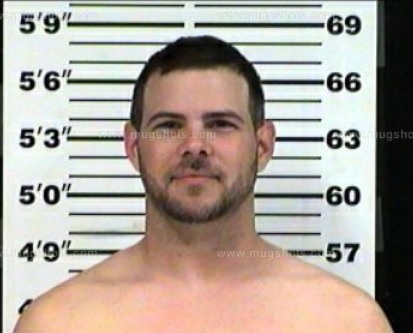 Tuesday afternoon in 8th Judicial District Court, Michael Brandon Reynolds, 34, pled guilty to aggravated assault family violence. With two previous trips to the penitentiary, Reynolds was sentenced to 25-years in the Texas Department of Criminal Justice system.
On May 13th, Sulphur Springs Police arrested Reynolds on aggravated assault with a deadly weapon, interference with an emergency request for assistance, unlawful restraint and family violence.
According to law enforcement, Reynolds had restrained his wife and would not allow her to leave their apartment at Spanish Villa Apartments, 601 W. Industrial. She broke free of the restraints and called 9-1-1. During the call to 9-1-1, he took the phone from her and broke it. She was able to run from the apartment to the complex office. At that time Reynolds fled the apartment.
When officers arrived, they searched the apartment and the area but Reynolds was not found. His wife and her stepson returned to the apartment. So did Reynolds. When Reynolds returned to the apartment he took a knife from the kitchen and moved toward the stepson. His wife stepped between them and suffered a laceration on a hand. The stepson, in turned, sought to wrestle the knife from Reynolds. During the encounter, Reynolds sustained a 3-inch nick to the chest. He then broke a window and escaped the apartment running east on Plano Street. Police were again called and notified that Reynolds had been sighted in the 500 block of Pampa and was being chased. He was arrested in the 500 block of Pampa that day.