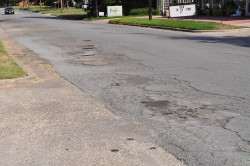 Sulphur Springs City Manager Marc Maxwell gives us the latest on street work on the agenda for the Capital Construction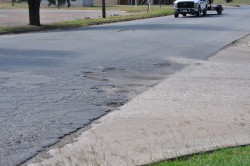 Crew. Work on North Davis Street has been completed and the crew is working on Rockdale Road. Summer paving is near completed.
Next up is Plano Street. Plano will be a water, sewer, and asphalt rework, according to Maxwell. Bill Bradford Road will begin soon as well. Maxwell called the rework of Bill Bradford Road a big project. The Bill Bradford project, which will cost 1.4 million, is currently held up in enginering awaiting the conclusion of Atomos Energy line work. Maxwell said the water line will be constructed of material that should last 100 years.