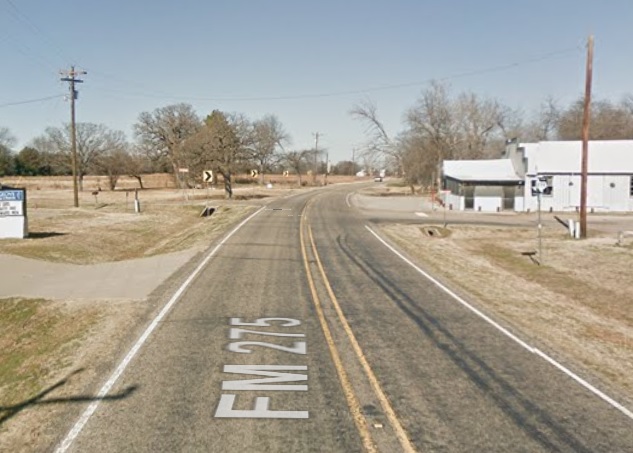 I don't know if anyone caught the error in last week's column but I believe that a paragraph of another writer's community news was accidentally inserted into my column.  It was the paragraph talking about having a birthday and going out to eat with "my husband Chip".  One of my cousins called me laughing and telling me about it and of course I laughed too.
If you haven't driven by County Line Baptist Church lately I would suggest next time you are out in the community that you drive by and see the progress on the building.  The Baptist Men have been there for a while working and are making a lot of progress on the new church.  I am anxious to see the finished product and I know all of the church members are getting ready to have their first service in the new addition.
Congratulations to several families this week on having babies.  Mark and Angela (Pitts) Gress found out that they would be having a boy in 2016.  Angela is the school's art and yearbook teacher and has been with the school for several years.
Andre and Misty (Briggs) Smallwood welcomed a baby girl into their family this week.  She was born at Hopkins County Memorial Hospital.  I don't have her information this week but will include it for next week's column.
Colton Gammill and Brittany (Holly) Gammill have a new family member.  Piper Lynn Gammill was born Oct. 16 in Harlingen at 8:20 am.  She weighed 6 lbs, 2.7 oz, and was 19.5 inches long.  From all accounts everyone, including big brother Hagan, is doing well and are home from the hospital.  Colton was a 2007 Miller Grove Graduate.
Prayers for the family of William A. "Bill" Cody whose remains were recently interred in MG Cemetery.  Bill was born Feb. 9, 1937, in Greenville to Haskell and Bonnie Reynolds Cody.  He married Barbara Back on Sept. 14, 1956 in Campbell, Texas.  He dedicated 40 years of his life to serving as a Texas Highway Patrol and retired as a Lieutenant.  He served as a deacon and Sunday School teacher at County Line Baptist Church as well as being a member of the Masonic Lodge of Sulpur Springs.  He is survived by his wife; two daughters, Lorna Beasley and Karen Rushing; and several grandchildren.
A memorial service was held in the cemetery Saturday, Oct. 17, for Terry Lee Spivey.  Mr. Spivey was born Apr. 1, 1948 in Commerce, Texas to Daniel Floyd & Martha Lee Spivey.  He passed on Friday, Jul. 17, 2015.  He was a resident of Mesquite but had many family connections with Miller Grove.  He was related to the Corbet family of our community.  Survivors include his wife, Mildred Lee (Camper) Spivey; one son, Rodney Spivey; one daughter, Kelly (Spivey) Davis; and three grandchildren.  Terry also served in the United States Navy from 1967-1971.
My condolences to the family of George William "Bill" Ward whose funeral was held Thursday, Oct. 22, in Miller Grove Cemetery.  He was born in the Arbala community on Feb. 18, 1921, the son of James Velmer Ward and Gertie Louell Wattenbager Ward.  He married Norma Lee Johnson of Miller Grove on June 25, 1955, in DePort, Texas.  She survives.  Mr. Ward was a member of Wesley United Methodist Church and a veteran of World War II.  He passed on Oct. 19, in Greenville.  Other survivors include one son, Jeff Ward, three grandchildren and five great-grandchildren.  Coker-Matthews Funeral Home was in charge of arrangements.
Happy Birthday this week to Leon Heijligers on Oct. 17; Hunter Darrow & Mari (DelCastillo) Berry on Oct. 19; Jamie (White) Dixon on Oct. 20; Joan Garrett, Kenneth Smith, Chase Lee & Bettye Rector-Dunegan on Oct. 21; Willie Wilcox on Oct. 22; Cindy Tate & Jeff Wren on Oct. 23.
Happy 18th Wedding Anniversary to Justin and Caryn Darrow on Oct. 18 and Happy 17th Anniversary to Mark and Allison Phillips on Oct. 19.
As you travel the highways and byways don't forget that all roads lead back home and back to Miller Grove.  Please send me any newsworthy information.  My email address is [email protected].