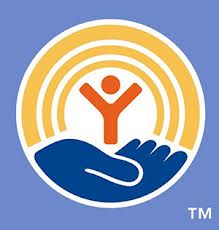 Hopkins County United Way's first report meeting Tuesday, October 6, 2015, had workers celebrating a big start with big donations as $39,187. was reported by Drive Chairman Price Orwosky. Orwosky said the amount is almost 25% of the $160,000 goal with five weeks remaining in the campaign. The packets have been in the hands of businesses for only two weeks.
He noted $20,000 of the amount was donated by Coleen Hoover and The Book Worm Box. The donation from the downtown business was called unexpected by Orwosky. Orwosky said community involvement is the key to the success of United Way. He also encouraged employees to speak with their business owner regarding contributing to the fund goal. For retired individuals, he said they could contact Orwosky directly at 903-348-4599.
Orwosky said the campaign would be wrapped up in November. Until then, he is available to visit with businesses to make presentations to owner or to employees.
The 2015-2016 campaign will fund 20 organizations including Boy Scouts of America, NeTseO Trails Council ($750), CANHelp ($8,250), East Texas Council on Alcohol/Drug Abuse ($750), Heritage Outreach Ministry Foundation ($8,000), Hopkins County 4-H ($2,500), Hopkins County Christian Alliance ($8,250), Hopkins County Community Chest ($70,000), Lake Country CASA ($9,000), MADD ($1,000), Meal-A-Day of Sulphur Springs ($7000), Northeast Texas Child Advocacy Center Inc. ($3,250), Our Place/Lakes Regional MHMR ($6,000), SAFE-T (Shelter for Families in East Texas–$3,500), Shadow Ranch Therapeutic Riding Center ($3,500), Sulphur Springs Symphony League ($750), Teen Court ($4,250), The Dinner Bell ($3,650), Winnsboro Community Resource Center ($200), and United Way Worldwide ($1,600). Also included in the fund expenses is Administrative Expenses ($17,800).
100% Club for October 6, 2015; companies meeting or exceeding the posted goal
Lou Nell's
Brumley's Uniforms
The Blacklands Railroad, Inc.
Bankston Memorial Monuments
Edward Jones – Chris Voorheese
Custom Shutters
Don Lalos
Financial Solutions
Advantage Copy Systems
Outdoor Power
Circle E Western Store
M & F Western Products
Murray-Orwosky Funeral Home
Tapp Funeral Home
Professional Land Title
Janet Martin Realty
City of Sulphur Springs
Law Office of Jonathan Newsom
Bawcum and Preuss
Lions Club
Dial Study Club
M & W Feeds
Southwest Dairy Museum
Legacy Ag Credit