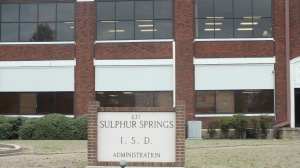 All students in the Sulphur Springs ISD will be released at 12:50 p.m. on Friday, October 16, 2015 allowing elementary teachers to conduct required Title I Parent Conferences beginning at 1:00 p.m. Teachers will be calling parents to schedule conference times. Middle School and High School teachers will be involved in staff development for the afternoon.
All staff will be released at their normal Friday dismissal time.
The SSISD Transportation Dept. will deliver all regular route bus students to their homes approximately 3 hours earlier. Buses will leave Prim Stadium hub at 1:10-1:15 and begin afternoon runs. Please make this adjustment to your family schedule for the afternoon of Friday, October 16.