Sylvester is a 1-2 year old black Domestic Short-Hair cat with a thin, white underside. He was found on Whitworth Street when Animal Shelter officers were responding to a call about a loose dog.
"A woman's dog was running loose, so we were talking to her about her dog when he walked up and the cat started rubbing on everybody's legs," Animal Shelter Officer Barbi Blanch said. "He uses the litter box, he loves playing with the cat toys, and he loves attention, so he was probably someone's house cat that they threw out when they moved off."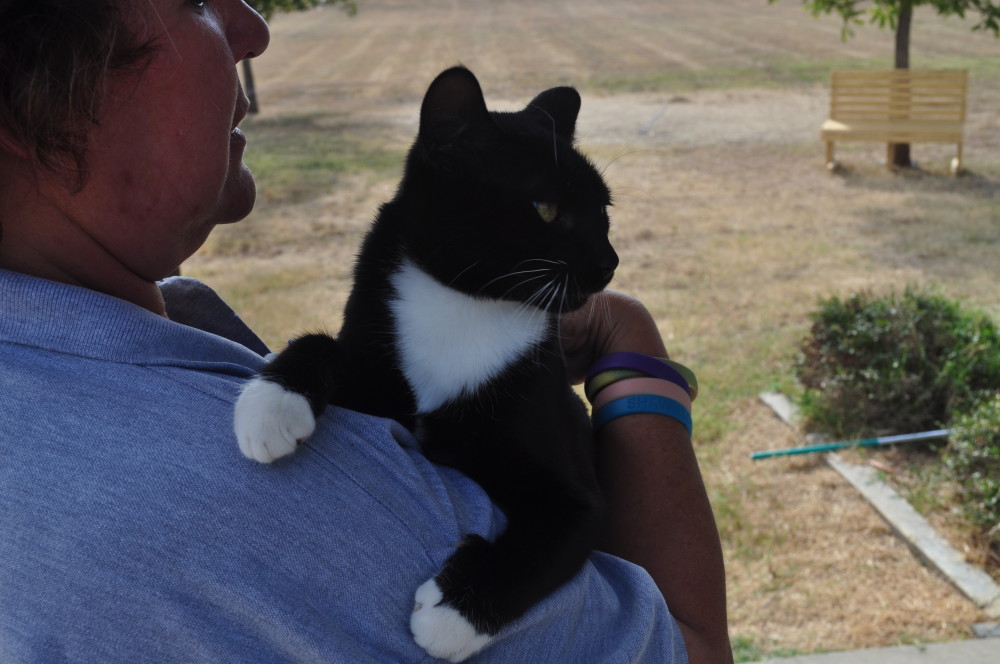 Sylvester is up for adoption during the month of October only because of the addition of his white markings. The Animal Shelter does not have any solid black cats up for adoption during October due to the cases of animal abuse surrounding black cats during the Halloween month.
"A lot of people that 'worship', so to speak, the Devil use black cats as sacrifices, and there's a lot of different cults that want to be mean to black cats," Officer Blanch said. "Halloween seems to be the time that they use them during sacrifices. I worked in Dallas for 18 years and every Halloween we would take-in black cats and we have had cases where people have tortured black cats."
Since working for the Sulphur Springs Animal Shelter, Officer Blanch has yet to see any such cases of animal abuse in Hopkins County. However, she is still taking precautionary measures in putting Sylvester and other black cats up for adoption.
"Because he's black and white, he is available," Officer Blanch said. "But we will moniter whoever may decide to adopt him, because he is mostly black."