Blue is a female, 10 month old Chow mix. All other breeds she may be mixed with cannot be confirmed, as she appears to contain a mix of many different breeds, with Chow being the most prominant. Blue was found along with a now adopted Pit Bull mix on the intersection of Church and Park Streets. Both dogs wore collars with no tags and appeared to be travelling together. The Animal Shelter has concluded that Blue and the adopted Pit were dumped by their previous owner. Blue attended the off-site adoption on Saturday, October 10 and received much attention, but none interested in adoption.
"She is great around people, and she'd be awesome around older kids," Animal Shelter Officer Barbi Blanch said. "We always recommend dogs for older kids, because little kids tend to pull hairs, tails, and ears. As far as I know, she is ok with cats and excellent with dogs."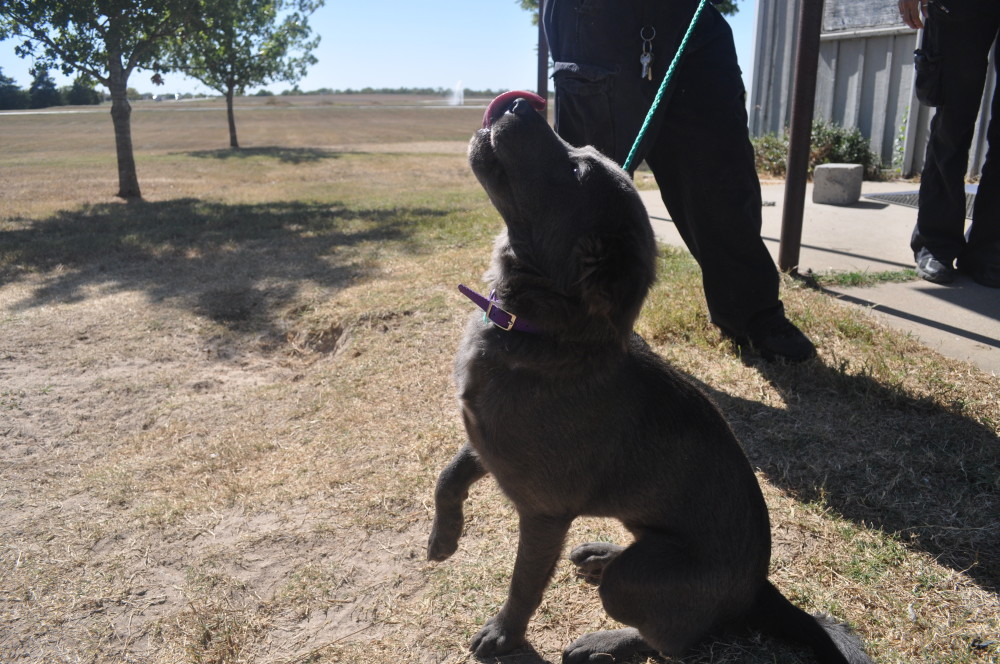 Blue has recieved training on leash-walking, as has all other dogs at the Animal Shelter. The Shelter officers always leash-train all the dogs put up for adoption. She has also picked up early forms of potty training.
"It's very possible that everything we have in the Shelter right now is maybe house-broken, because they're getting to spend more time outside," Officer Blanch said. "When we came in this morning, there was absolutely nothing in any kennel. Blue knows what 'outside' means for sure, and she tends to go outside. The kennels, all of them right now, are completely empty."
She enjoys playing with various dog toys. Blue has yet to be claimed by her original owners and Animal Shelter officers are attempting to track down her original owners. Shelter officers have always had difficulties tracking down people who dumped animals.
"It's hard, unless you actually have proof of someone witnessing it," Officer Blanch said. "It's hard to track down the one who dumped it. Whether they're the owner or not, it's illegal to dump. There are a couple of cases that I'm trying to see what I can do on right now, but we're kind of at a standstill on whether they will actually prosecute it."