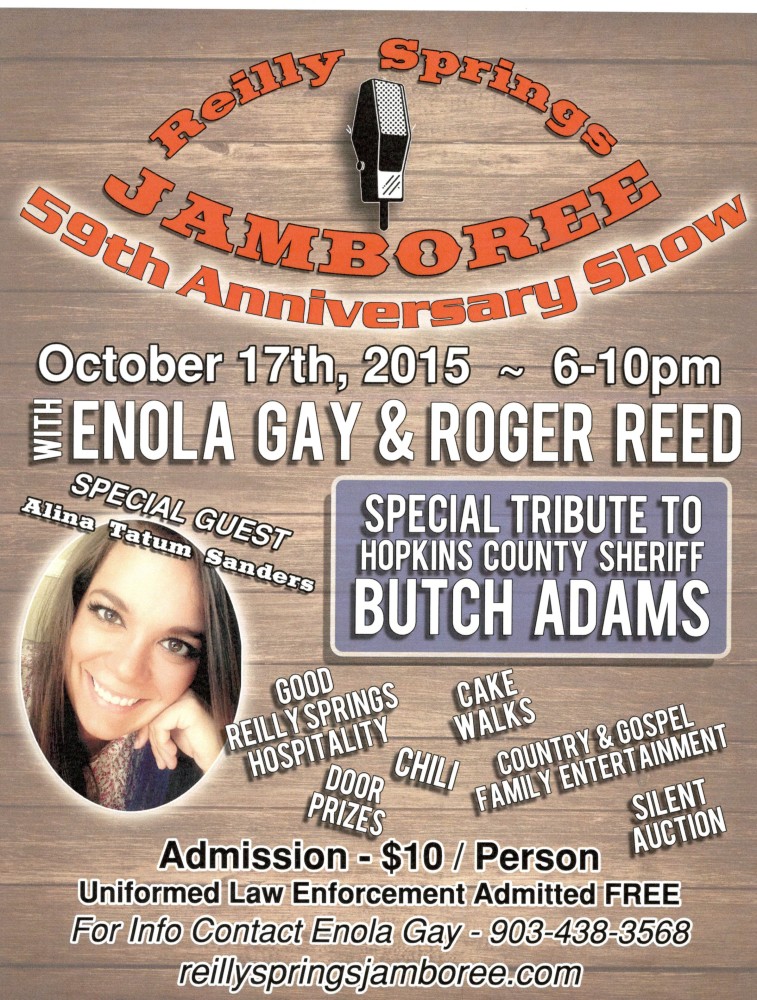 October's Reilly Springs Jamboree (Sat. Oct. 17) will feature the music of Alina Tatum Sanders as well as a special tribute to Hopkins County Sheriff Butch Adams who is retiring.
The Roger Reed Band will start the music at 6pm with country and gospel family entertainment. This month's Jamboree includes cake walks, door prizes and silent auction, plus an old-fashioned Cake Auction with desserts by some of the best cooks in Hopkins County. The Reilly Springs Kitchen will be open with chili and a spaghetti supper. Uniformed law enforcement personnel will be admitted free. Door admission is $10 adult and $5 for children under 12. The November 21 Jamboree will feature Western Swing music by the Sawyer Family from Ft. Worth.
The historic Jamboree began in October 1956 on the schoolhouse stage, and performances continue on the third-Saturday night of each month at the Reilly Springs Community Center, 109 CR 1439. For details, contact Enola Gay at 903-438-3568.