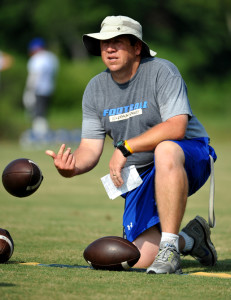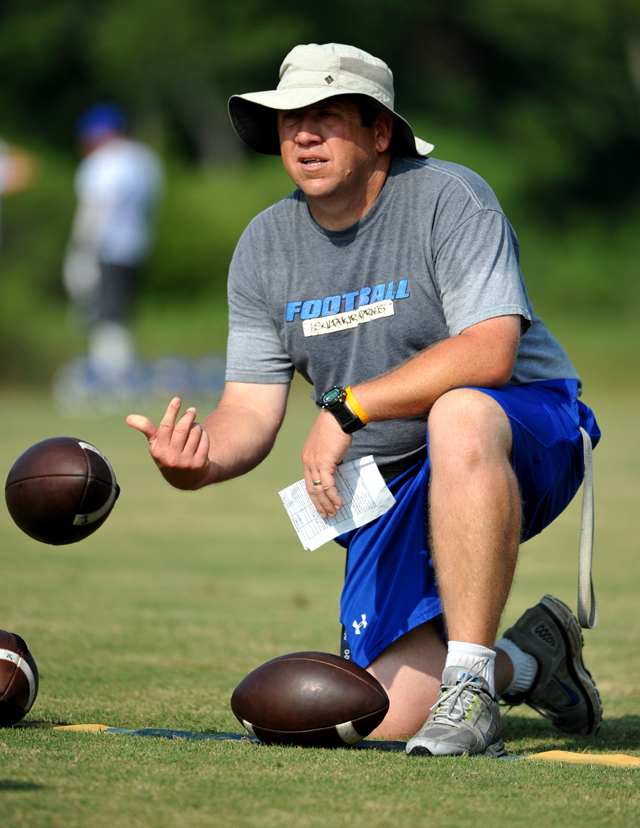 Wildcats Offensive Coordinator Matt Young is an optimist.  Despite offensive play against Sherman he called frustrating, he found three positives:  the Wildcats won, the offense performed the way they had to at the end getting two late scores and all the mistakes made were correctable.  Coach Young says the Whitehouse game will come down to who makes plays.
Young said the offense needs to get better with the details. He says the team can pass and catch well. He commended the receivers and offensive line for their work. Penalties were disappointing to Young.
He said against Whitehouse, it comes down to making plays. Whitehouse has a number of new faces on their varsity as does the Wildcats. Young expects the rivalry between the two teams to continue.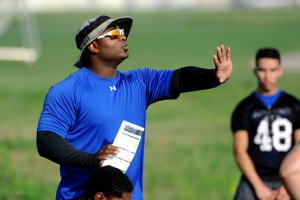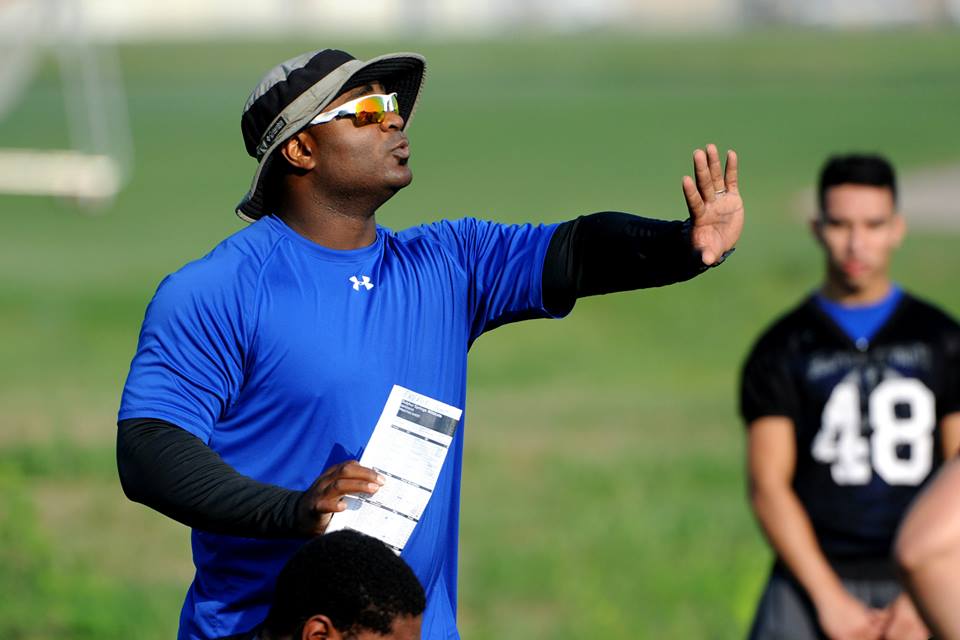 Wildcats Defensive Coordinator Triston Abron said the Wildcats D grew up from the Rockwall-Heath game to the Sherman game and did an outstanding job.  The defense kept the Wildcats in the game until the Wildcats offense began to click.  Their next test is Whitehouse and Coach Abron notes they do a great job of making big plays.
Abron said the defense grew up between the Rockwall Heath game and the Sherman game. He said Sherman brought out every wrinkle they had planned for the week in the first half. One the Sherman quarterback went down, they had to return to basics which worked in favor of the Wildcats.
Regarding Whitehouse, Abron said Whitehouse will be no different than in past years. He said this defense has seen the same Whitehouse offense since 8th grade. Big plays are the key to Whitehouse offensive strategy. Two running backs and a receiver concern Abron due to their speed and varying size. Abron questions which quarterback will start for Whitehouse and that will have a bearing on the Wildcat defensive strategy.