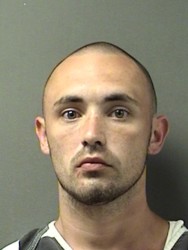 One arrest has been made and two suspects are being sought as scam artists have been active in Sulphur Springs and Hopkins County the past few days. Sheriff's Department Chief Criminal Investigator Lewis Tatum warns people to be wary when anyone knocks on your door offering services. Tatum said an individual in a small, white passenger car is working both the city and the county. The driver is stating that he is checking roofs for lightning rods.  This set of scam artists say they are working for an insurance company. When checking on lightning rods, they advocate roof repair. Their target is the elderly.
A resident in the south part of Hopkins County on State Highway 154 and a resident in Sulphur Springs near Walmart reported visits from the scam artist. Tatum alerted Lt. Tanner Crump in the county patrol division who visited the resident in the county. Investigator Dennis Finley was called in as well. Tatum said the individual lost a rather large amount of money to the scam artist.
Tatum warns that one should not allow strangers into their homes or talk to them, but do call the police. Finley traced one of the individuals to Smith County where he arrested one individual, Eric Lynn Johnson, 26. As of Thursday afternoon, Johnson has not had a magistrate's hearing to set bond. Johnson is in Hopkins County Jail. Friday morning he was charged with theft and his bond was set at $25,000 in a magistrate hearing.