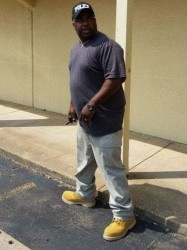 According to Sulphur Springs Police Chief Jay Sanders, an arrest warrant has been issued for 56-year old James Charles Williams, Jr. of Little Rock, Arkansas for impersonating a peace officer on the street and for theft, a state jail felony, in connection with the June 20th robbery of a Hispanic male in Sulphur Springs. Williams is also a suspect in the robbery that took place this weekend at Days Inn in the city.
Williams is now in custody in Little Rock Arkansas as of noon today, according to Chief Sanders.
Sanders, said the department, along with other police departments along the I-30 corridor continue their investigations into last weekend's string of robberies and thefts that took place from Rockwall to Texarkana along the interstate.
In February, 2007, Williams was arrested after a traffic stop for possession of a phony badge. At that time, a string of robberies from Little Rock to West Memphis, Arkansas were tied to the arrest. Police confiscated a fake badge when Williams was arrested. According to a Little Rock ABC affiliate news story at that time, truck drivers traveling through the state were often victims when approached at motel rooms.