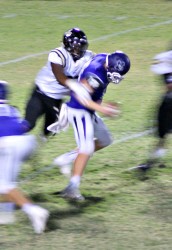 The Pittsburg Pirates sailed into Don Meredith Stadium, Friday, September 25, 2015 and added another win to their unbeaten record.
Pittsburg couldn't get the ball moving on their opening drive. Mount Vernon took over, but quickly gave the ball back to Pittsburg who took their next set of drives to the end zone. With the extra point successful, Pittsburg led 7-0 early in the first quarter.
After trading a series of downs, Pittsburg took the ball into score with 5:12 left in the first quarter to bring the score to 14-0 in their favor.
Pittsburg continued to dominate the game scoring again before halftime to give them a 20-0 lead when time expired.
After halftime, Mount Vernon couldn't move the ball and gave it back to Pittsburg who scored with 9:21 left in the third quarter. Pittsburg led 27-0 after the two point conversion was stopped by Jake Graff.
Pittsburg scored two more time in the third quarter to give them a 47-0 lead as the fourth quarter started.
Mount Vernon managed some short gains during the game, but were unable to overcome the powerful Pittsburg defense.
Pittsburg scored again with 4:41 left in the game to give them a final score of 54-0.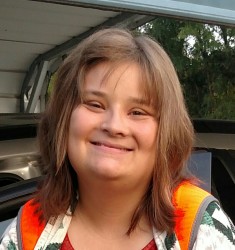 (Kellee Cannon; KSST Intern)