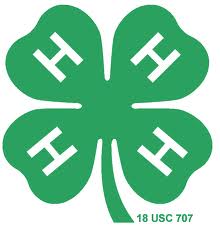 October is full of celebrations in Hopkins County. Our fall festival festivities, stew contest and now beef day will complete a busy month. There are many activities dedicated to our community and this year, a specific set of activities will included our growing beef industry. Every so often, Texas A&M University releases beef cattle browsing, an electronic publication with the purpose of disseminating research based information related to beef. Recently, a report of a survey conducted by Kansas and Michigan State University of beef consumers on purchases of ground beef and steak. At least 2-3 times a month, 82% of consumers bought ground beef and 60% bought steak. Consumers were asked if they had bought ground beef or steak based on product with label claims for being organic, natural, animal welfare assured, locally produced, sustainably produced, guaranteed tender, antibiotic-free, or hormone-free. Depending on the claim, 25-47% didn't know if any of these applied to their purchase. Consumers were asked what they were willing to pay for the various label claims. There was higher willingness-to-pay-extra for claims for steak than ground beef. Depending on the claim, 12-25% would not be willing to pay any extra. Willingness-to-pay-extra was higher for "natural", "locally produced", and "guaranteed tender" product. "Animal welfare assured" and "sustainably produced" ranked lowest. Consumers also were asked if they would pay a premium based on various production practices. Willingness-to-pay-extra was highest if cattle were "provided access to fresh, clean feed and water" and "provided adequate comfort through the use of shade, windbreaks, and ventilation assuring clean, dry, sanitary environmental conditions;" lowest willingness was expressed for "dehorning before horn tissue adheres to skull or with pain control", "castrate either within first three months or with pain control", and "plan transport to minimize travelling and waiting time." Willingness-to-pay-extra tended to decrease as the cost of required premium was more expensive. Still, depending on the product and particular production practice, from 17-40% were willing to pay $3.00/lb or more. (The authors noted that previous research shows what consumers say they are willing to pay is generally about two to three times more than what they are actually willing to pay)(Complete survey can be found at www.agmanager.info/livestock/marketing). Here an overview of the activities worth to remember during October:
October 4-10, 2015: 4-H National week. County Proclamation and raise of 4-H flag at celebration plaza- October 5, 2015 at 5:00 PM. Cake will be shared with attendees. Free.
October 16, 2015: Hopkins County Beef Day. Cattlemen's Classic-NETBIO producer's educational session- a multi speaker beef production update for beef producers members of NETBIO. Registration required by calling NETBIO. Beef Council Beef Cooking Demonstration starting at noon at the Celebration Plaza in Sulphur Springs followed by Rib eye cook off competition and dinner ($25.00 Rib eye plate, baked potato and drink) (tickets sold in advance at local banks and Texas AgriLife Extension Service office located at 1200B Houston street). Free Johnny Lee and urban cowboy concert starting at 8:00 PM at celebration plaza.
October 17, 2015: 5K at celebration plaza with Texas Beef Team. Registration $25 at www.racechiptimming.com
.
October 27, 2015: Northeast Texas Fall Seminar for dairy producers. 5 DOPA credits for dairy producers in the DOPA regions. $10.00 lunch included. Registration required by calling 903-885-3443.
October 30, 2015: New private applicator training: 9:00 to 2:00 PM $30.00 Lunch included. Directed to new private applicators looking into getting restricted pesticides license for TDA. Mandatory training only. No testing during this date. Registration required by calling 903-885-3443.
November 4, 2015: Hopkins County Pesticide Applicator CEU's. Hopkins County Regional Civic Center. 5 CEU's for private applicators. Cost $30.00 lunch included. Registration required by calling 903-885-3443.
For more information on this or any other agricultural topic do not hesitate to contact me at 903-885-3443 or email me at [email protected].