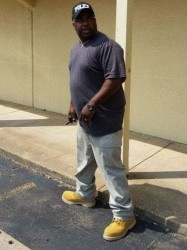 Law enforcement agencies along I-30 from the east side of the Metroplex to Texarkana continue to investigate cases involving a man claiming to be a lawman and who is robbing people. The man first struck outside of a veterinarian's clinic on the I-30 service road in Sulphur Springs back on June 20. The man was back at a city motel last Saturday at around 6 p.m.
A 66-year old Sulphur Springs' man said the thief said he was a member of a drug task force and was investigating people at the motel. As the Sulphur Springs' man was finding his ID inside his wallet the suspect grabbed the wallet and pushed the man onto a bed. The suspect left saying he was going to get a dog to help him search the room. The thief never returned.
Thefts involving the suspect was been reported in Garland, Rowlett, Rockwall, Royse City, Greenville, Sulphur Springs, Mt. Vernon, Mt. Pleasant, New Boston and Texarkana. Monday lawmen from several agencies met and compared notes.