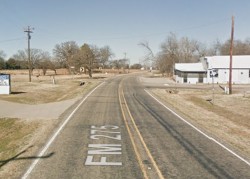 Another week closer to Fall. The mornings have been cool and pleasant as we creep into the season of Autumn. I am anxious for the day when I can walk outside and see the my breath in front of me as I walk out the front door and a light jacket feels good until mid-morning.
I think the biggest news for our area took place at Monday night's school board meeting. The decision was officially made to hire a contractor and third-party architect to assume the responsibility of constructing a 12,000 sq ft addition onto the current elementary building. The discussion of adding on to the elementary started as far back as 2010 but funding and varying enrollment prohibited the idea. Monday night the 5 board members present unanimously voted to commit to this endeavor with the motion being made by Bret Garrett and seconded by myself. The best thing about the addition is that we are not going to have to call for a bond election for the funds. After having a balanced budget for the last few years we are able to start the project without a bond being passed. Burnett Construction was awarded the job of designing and constructing the building. Enrollment has increased from the normal (approximately 240 students) to 286 students PK-12 during this school year – growth has made this project a reality. The new portion of the elementary campus will face the east and extend from the current building, moving the two portable buildings that are on-site now. These buildings will most likely be kept for storage.
In other school news I'm glad to report that the Fall Carnival has been scheduled for Friday, Oct. 30. Stew, chili, BINGO, and class booths will all be attractions for the night.
Congratulations to Ryan and Amanda Claxton. I hear that they are expecting their first child in February.
Also Mason and Harley Kerby welcomed a new family member into the world this week. Remie Mae Kerby was born Wednesday, Sept. 23, weighing 7 lbs and 14 oz and was 20 inches long at birth. Grandparents are Tim and Vonda Kerby of the Divide community and Eldon McWilliams is Little Remie's great-grandfather.
Happy Birthday this week to Mark Garrett & Larry Mabe on Sept. 20, Tyler Darrow on Sept. 22, Jerald Wren on Sept. 24, Lana Mabe on Sept. 25, and HC Burns & Jennifer Darrow on Sept. 26.
Happy 53rd Anniversary to Johnny and Mary Lynn Ferguson on Sept. 22.
As you travel the highways and byways don't forget that all roads lead back home and back to Miller Grove. Please send me any newsworthy information. My email address is [email protected].