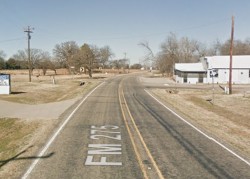 I guess the biggest news this week would be the Cross Country Meet at the Grove yesterday. Schools from all around came to participate. I passed the school around 6:30 p.m. and it looked like everyone was packing up to go home after a long day of running.
I passed County Line Baptist Church last night on my way to Emory and noticed that they are really coming along with the new church building. Everything has been enclosed and I believe the Baptist Men will be there soon to help work on the inside of the church.
Speaking of building, Miller Grove School Board is starting the initial steps to add-on to the current elementary building. With an increase in enrollment and an additional Pre-K class growth is quickly becoming a reality for our small school.
Happy Birthday this week to Jayden Arledge & James Weaver on Sept. 13, Truman Renshaw & Robert Burns on Sept. 14, and Chris Hornberger on Sept. 16.
Happy 43rd Anniversary to Dwayne and Kathy Wren on Sept. 16 and Happy 32nd to Bobby and Dalyn (Petty) Beck on the same day.
Upcoming evens for the school include Fall Carnival in October and volleyball games. I will have more Carnival information closer to that time.
As you travel the highways and byways don't forget that all roads lead back home and back to Miller Grove. Please send me any newsworthy information. My email address is [email protected].