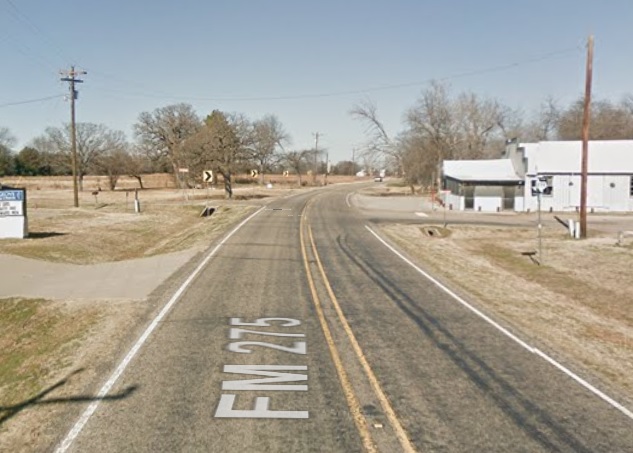 So far, so good – that's the word around the school. From all accounts it sounds like the first week of school was a success! One week down, only 175 more school days to go until next summer (ha ha).
This week I would like to congratulate Ray and Jacque Sparks and Kevin and Michelle Tipps on finding out that they are each going to have a baby in 2016!
County Line Baptist Church is coming along nicely with their new building. The slab as been poured and the frame-work going up now. It is located on top of the spot of the old church, which has now been torn down and removed from the site. It looks like it will also connect to the current Family Life building.
I was saddened to hear about the passing of Beuna (McVay) Carter. Funeral services were held Wednesday, Sept. 2, with burial following in Clifton Cemetery. She was preceded in death by her husband, Cleburn Ray Carter in 2012. They were married in Emory on Sept. 5, 1946. She is survived by three children: Charles Ray Carter, Betty Marie Ivy, and Kenneth Wayne Carter; also by a host of grandchildren and great-grandchildren.
I was also sorry to hear about the lady who passed away yesterday on County Road 1151, in a tractor accident. She lived just south of Miller Grove and was Don and Jerri Petty's neighbor. Please keep these families in your prayers.
Miller Grove locals, Johnny and Kathy Lennon, were recognized at Saturday night's 4-H banquet which was held at League Street Church of Christ. They received accolades for being "4-H Supporters of the Year." Their grandson, Braden Lennon, was also commended and recognized as being "Outstanding Junior Member," and received many other awards that night.
Happy Birthday this week to Lavon Millsap on Aug. 30, my aunts Margaret (Millsap) Ragan & Mary (Millsap) Smith on Sept. 1, Betty McGowan & Amy (White) Rubarts on Sept. 2, Donald Sparks & Dianne (Russell) Hart on Sept. 3, and Nathan Petty on Sept. 4. Johnny and Joni Burns will celebrate 33 years of marriage on Sept. 5.
Happy 26th Anniversary to my uncle and aunt, Ronny and Kathy Darrow on Aug. 30. Happy 35th Anniversary wishes to Leon and Patsy (Johnson) Hallman on Aug. 31.
Thursday, Sept. 3, was the Miller Grove FFA Chapter's annual Hamburger Supper. Burgers were served around 7 pm to community members and supporters of the Miller Grove FFA Chapter. I wasn't able to go but passing by on my way home from work it looked like there was a good crowd there.
Volleyball games are also in full-swing. This is a busy time of year but if you have time please stop by and watch the girls one afternoon. I know they would be proud to get the support.
I received an email the other day from my friend, Deanna Hasten. She said that the Lone Star Heritage Quilt Show will be coming up on Sept. 18-19 at the ROC in Sulphur Springs. This year's theme is going to be "Texas" and the two Miller Grove Quilts that are on display at the school will be moved there to be on display during the show. These two quilts are very important to our community. One displays the history of Miller Grove in each quilt block; the other displays the names of many community members who resided in Miller Grove over the years. The History quilt was made in 1985, for the Texas Sesquicentennial celebration. The second quilt was made the following year. It's purpose was that each person who had their name on the quilt donated towards the project and the excess funds were used for my father to build a cabinet to house and display the quilts in the school. These quilts were made by the Extension Homemakers Club, which my grandmother Lela Darrow was a member of for years. Deanna also said that her grandsons, Riley and Cage Hasten were going to enter this year's Junior Division of the Quilt Show as they have in the past. Good luck guys, we hope you do well!
Lastly, I want to let everyone know that I received an email from Miller Grove Fire Department's Assistant Chief, Justin Block, a couple of weeks ago. They are looking for some volunteers to help out and lend their talents to serve our community. He said, "We are in desperate need of Volunteer Firefighters. We meet on the 2nd an 4thThursday of every month at the station at 7:00 PM just North of Stacey's Fish Fry. We welcome anyone Male or Female who has the desire to help their community an their neighbor in their time of need. Anyone interested may contact my self or the Chief directly. Chief Jay Hoffman 903-274-9156 and Assistant Chief Justin Block 903-440-6577."
As you travel the highways and byways don't forget that all roads lead back home and back to Miller Grove. Please send me any newsworthy information. My email address is [email protected].