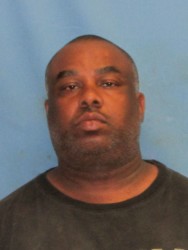 It will be next week before James Charles Williams, Jr. will be extradited from Little Rock, Arkansas to Sulphur Springs according to local Police Chief Jay Sanders. U S Marshalls located and arrested the 56-year old Williams in Little Rock Thursday, September 3rd, after an arrest warrant was issued by local authorities. The warrant listed two specific charges related to a June 20th event in Sulphur Springs that occurred on a parking lot at a vet clinic located on I-30. The two charges were impersonating a peace officer on the street, and theft, a state jail felony.
Williams is also a suspect in the robbery that took place at Days Inn in Sulphur Springs around 6 p.m. Saturday, August 30th. That robbery was one of several committed over the past weekend. Sanders, said the department, along with other police departments along the I-30 corridor continue their investigations into last weekend's string of robberies and thefts that took place from Rockwall to Texarkana along the interstate.
In February, 2007, Williams was arrested after a traffic stop for possession of a phony badge. At that time, a string of robberies from Little Rock to West Memphis, Arkansas were tied to the arrest. Police confiscated a fake badge when Williams was arrested. According to a Little Rock ABC affiliate news story at that time, truck drivers traveling through the state were often victims when approached at motel rooms.